Beth Mason
Assistant to the General Manager
A. J. Holloway
Safety Coordinator
Alinx StLouis
Conservation/Sustainability Specialist I
Andres Burgos
Sr. Conservation Support Specialist
Andrew Phillips
Line Tech
Angelisa Pinkston Young
Business Support Specialist, Leg, Reg & Compliance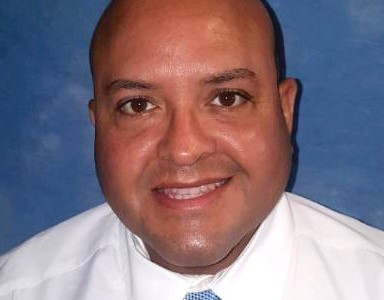 Anthony Duran
KPPAE, :, CEM
Sr. Key Account Executive
Bethany Taggart
Administrative Professional
Bob Fields
Key Account Executive
Brian Fine
System Operator
Brian Frye
Fleet Supervisor
Britta Gross
Commission First Vice President
Buddy Dyer
Mayor/Commissioner
Carlos Davila
Engineering Distribution
Carmen Olivo-Rosario
Fleet & Facilities Coordinator
Carol Cuevas
Administrative Assistant III
Cesar Calvet
Commission President
Chanda Durnford
Project Manager
Charles Wright
Manager, Meter and Field Operations - Water
Cherrie Kassim
CIA, CPA
SR Internal Auditor
Choice Ryon
Line Technician I
Christin Caceres
Sustainability Business Support Specialist
Christina Hammock
Standards Compliance Analyst
Christine Podvasnik
Administrative Assistant III
Christopher Fatkin
Manager, Electric Distribution Engineering
Christopher Hosier
Distribution Operator in DCC
Christopher Taylor
Construction Manager
Claston A. Sunanon
Dir, Fuels-Power Marketing-Contracts & Settlement
Clint P. Bullock
General Manager & CEO
Corey Johnson
Supervisor Meter Operations
Corina Alexander
Administration Assistant III
Cristi Valdes
Manager of Accounting Services
Cristina Faria
Administrative Assistant III
Cynthia Burney
Senior Accountant
Daniel W. Seabrook
Key Accounts Manager
David Driver
CSP, CQA
Manager, Safety
David Herrick
Planning Analyst
David Mayer
Supervisor, Sustainability
Dawn Frye
Manager, Smart Grid Data Mgmt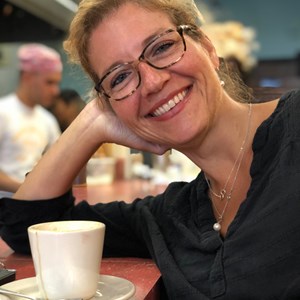 Debbie Ciupak
Senior Business Applications Analyst
Debbie Ziegler
Conservation Specialist
Derrick Williams II
Key Account Executive
Devin Clarence Brown
Sr Engineer Distribution
Donald R. Ricotta
Fleet Manager
Ebony Whitby
Manager, Residential Customer Service
Edwin Fee Jr.
Director, Customer Field Operations
Elizabeth Ramos
Administrative Assistant II
Erin Givens
Vegetation Management Specialist
Eva M. Reyes
Senior Engineer
Fabian Richards
Mgr. Distribution Planning & Reliability Engr
Francesca Sirandoni
Administrative Professional
Garr Williams
Manager - Data and Analytics
Gina Johnson
Director of Corporate Analytics & Planning
Gregory D. Lee
Commission Immediate Past President
James L. Alexander
Sr Technical Trainer
James Lowery
Line Supervisor
Jan Aspuru
Chief Operating Officer
Janice Rector
Administrative Assistant in DCM
Jason Drayton
CUSP
Sr. Safety Coordinator
Jeanette Thole
Design Authority Manager
Jeff Cockcroft
Lead Line Technician
Jeff Tolbert
Line Technician I
Jeffrey Allen Mann
System Operations Manager
Jeffrey Gustafson
Construction Coordinator
Jenise Osani
Director, Marketing & E-Commerce
Jennifer Perez
Administrative Assistant
Jessie Tran
Executive Assistant
John Chapman
MEP
Emergency Management Administrator
Jon German
Distribution Planning Engineer
Jordan Hall
Facilities Manager
Joseph Reilly
Director, Safety, Technical Training, EM
Joseph Shirley
Engineering Technician
Joshua Fisher
Sr. Safety Coordinator
Juan Diaz
Manager, Distribution Engineering
Juan Melendez
Managed Account
Juan Santiago
Conservation Specialist I
Judith Servius
Commercial
Julie M. Leininger
Senior Contracts Administrator
Justin Kramer
Supervisor Emerging Technologies
Karen Walther
Customer Service Tech Training
Keith Mutters
Director, System Planning & ECC
Kelton Aspuru
Associate Planning Analyst
Ken Zambito
VP, Transmission
Kevin M. Noonan
Director, Legislative Affairs
Kylisha Davis
Executive Assistant
Larry Mills
Commission Second Vice President
LaShun Nale-Stadom
Director of Safety, Tech. Training & Emerg. Mgmt.
Latisha Thompson
Chief Employee Experience Officer
Laurie Eisele
Strategic Sourcing Manager
Laurie Maldonado-Andujar
Trainer
Lawrence M. Strawn
Manager, Corporate Analytics and Planning
LeMoyne Adams
Vice President, Electric and Water Distribution
Lesley Roddam
Tech Support Administrator
Liliana Velasco
Call Center Supervisor
Lillian Asencio
Customer Service Supervisor
Linda Ferrone
Chief Customer & Marketing Officer
Lisa Ralph
Continuous Improvement Coordinator
Louis M. Brown
Standards Compliance Analyst
Luz B. Aviles
Vice President, Customer Service
Manju Palakkat
Chief Transformation & Technology Officer
Manuel Mena
Conservation Specialist 1
Marcus Rozbitsky
Sr. Conservation Specialist
Margarita Rosa
Admin Assistant III
Maribel Rivera
Administrative Assistant
Mark K. Mitchell CIH
Manager, Safety & Technical Training
Mark Thompson
Director of Internal Audit
Mary Yannakoureas
Administrative Assistant
Matthew Lopez
Director of Accounting Services
Melissa Dukes
Community Relations Coordinator
Melissa Lucas
Manager, Sustainability & Development Services
Melvin Liwag
Senior Engineer, Operations
Michael Boslet
Sr Communications Specialist
Michael Galloway
Engineering Associate
Michael McKeon
PE
Senior Engineer/System Protection
Michael S. Moore
Line Supervisor
Michelle Barrett
Administrative Assistant
Michelle Lynch
Corporate Communications Director
Millie Garcia
Major Account Advisor
Mindy Brenay
Chief Financial Officer
Miusoty Torres
Sr Energy Specialist
Natalia Paredes
Corporate Sustainability Coordinator
Nicholas Rawlings
Lineman
Nick Rosario
Solutions Architects
Noelle Rogers
Business Continuity Program Coordinator
Paul Brooker
Visiting Scholar
Pete Westlake
Manager, Sustainability Programs
Priscila Zardo
Smart Grid Project Manager
Queen Massaline
Senior Community Relations Coordinator
Richard Boley
Journeyman Lineman
Richard Ogburn
Electric Operations Supervisor
Rick Taylor
Distribution Construction & Maintenance Manager
Rubin York
Emerging Technologies Engineer
Ruth Jayson-Polk
Manager Finance & Training
Ruth Velazquez
Administrative Assistant III
Sam Choi
Manager of Emerging Technologies & Renewables
Samir Sahasrabudhe
Renewables Coordinator
Sobara Sanderson
Business Applications Analyst
Spencer Barnes
Line Supervisor- Distr, Constr & Maint
Steph Hepner
Sr. Technical Writer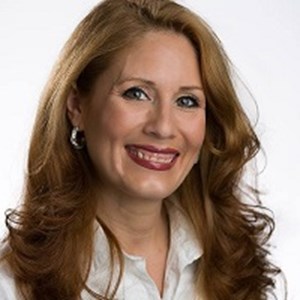 Stephanie Kresl
MBTI® Certified Practitioner
Talent Acquisition Specialist
Steve Casios
Sr Engineer - Distr. Planning & Reliab Engineering
Steven Calamusa
Public Relations, Communications
Steven Stough
Lead DCC Operator
Susan Grossman
Administrative Assistant
Susan Radvak
Administrative Assistant III
Taisha Tirado
Administrative Assistant
Tamela Vargas
Administrative Assistant III
Terry Torrens
Legislative Affairs
Theresa M. Torres
Director, Residential Customer Services
Thomas E. Washburn
Executive Director
Thomas Gross
Senior Planning Analyst
Thomas Holt
Executive Assistant to CFO
Tim Trudell
Senior Media Relations Coordinator
Timothy Strimel
Manager, Talent Development
Timothy Wills
Line Technician I
Todd Jernigan
Water Operations Supervisor
Tom Damon
Manager, Key Accounts
Troy Morris
Director, Distribution, Construction & Maintenance
Vince Preston
Director Fleet & Facilities
Virginia Aquino
FL. Notary Public
FLED/FACL Administrative Assistant
W. Christopher Browder
Chief Legal Officer
Wade Gillingham
Vice President, Electric and Water Production
Wallace Whiting
Energy Marketer
Wanda Rodriguez
Administrative Assistant II
Wendy Moore
Solution Architect
William Clarke
Construction Coordinator
Zachary Rochester
Line Technician III
Zoila P. Easterling
Deputy General Counsel
Municipal
---