Utility Services Manager – CIty of Winter Park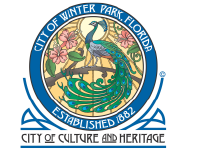 JOB TITLE: Utility Services Manager
DEPARTMENT: Utility Services
FLSA STATUS: Exempt
GENERAL PURPOSE:
This position requires an analytical, troubleshooting approach to managing daily billing functions. It requires a hands-on method in analyzing customer accounts, ability to assess current operations, understand metering of services and application of rates, make recommendations, supervise staff, and implement process improvements and changes.
Work performed under general direction of the functional manager, this position is responsible for all aspects of billing customers of the City's utility services (water, sewer, electric, garbage, and storm water). Performance is evaluated against Winter Park Employee Core Values as well as specific leadership and job competencies outlined in the City's performance appraisal program for the Utilities Services Manager.
EXAMPLES OF ESSENTIAL FUNCTIONS:
NOTE: The omission of an essential function does not preclude management from assigning duties not listed herein if such functions are a logical assignment to the position.
Direct daily activities of the Utility Services Division including billing, adjustments and customer service.
Establish and maintain effective working relationships with internal and external customers, and other groups in a diverse work environment.
Responsible for the performance of the full range of supervisory activities including the application of assigning, training, counseling, evaluating, and disciplining subordinates.
Set up, maintain and audit codes in the utility billing software relevant to services billed. Input metered and flat billing rates.
Analyze and resolve any utility customer account discrepancies, including credits, back billing and payment arrangements.
Analyze customer account information to determine actions necessary to produce accurate billing.
Make sure division is compliant with City policies, procedures and ordinances, and make recommendations for changes, if warranted, to ensure customers are treated fairly and that revenues are collected in a timely manner.
Perform administrative duties, including preparation of annual budget, processing invoices, managing office supplies, and coordinating personal time off to ensure coverage of all critical functions.
Audit and approve adjustments to customer accounts as appropriate.
Intervene in difficult customer account situations, resolve problems as they arise with assistance from Finance Director and/or City Manager, as necessary.
Develop, recommend and implement operating policies and procedures fo continuous improvement in the Utility Billing Division.
Works closely with our operational divisions to ensure coordination of meter related and other billing activities.
Handle any reporting requirements needed using application software and excel spreadsheets as applicable.
Communicate effectively with all staff, vendors and the public.
Demonstrate proficiency in the City of Winter Park Core Competencies.
Perform other work as assigned.
KNOWLEDGE, SKILLS, AND ABILITIES:
Knowledge of daily operations, policies, and procedures related to utility services, customer service, and billing processes including utility billing systems.
Knowledge of supervisory principles and practices, and the ability to coordinate technical and clerical staff activities effectively, including ability to motivate staff.
Knowledge of databases and Munis.
Exceptional skill in time management and organization.
Skill in Microsoft Word, Excel and PowerPoint.
Skill in working with long, complicated spreadsheets.
Ability to apply effective methods and techniques of excellent customer service.
Ability to analyze and understand standard business practices.
Ability to supervise and direct actions of others, problem solve and make decisions that affect subordinates, coworkers, utility customers, and the public.
Ability to prioritize workload and meet multiple deadlines.
Ability to perform mathematical calculations.
Ability to understand and follow complex oral and written instructions.
Ability to remain calm in stressful situations.
MINIMUM QUALIFICATIONS:
Bachelor degree in Public Administration or Business Administration; three years or more experience in utility billing services, office work and PC skills. Three years of experience with spreadsheets is required.
CERTIFICATIONS, TRAINING, SPECIAL REQUIREMENTS:
NOTE: All certifications must be current at the time of application, and must be maintained as a condition of continued employment.
Must possess and maintain a valid state of Florida driver license.
An equivalent combination of education, training and experience, which provide the necessary knowledge, skills and abilities and other competencies required for the position may be considered.
OTHER REQUIREMENTS:
Physical
This is light work requiring the exertion of 20 pounds of force occasionally, up to 10 pounds of force frequently to move objects; work requires climbing, stooping, kneeling, crouching, reaching, standing, walking, pushing, pulling, lifting, and grasping. Work requires sitting at a keyboard for extended periods.
Environmental
Tasks are regularly performed without exposure to adverse environmental conditions.
Sensory
Tasks require manual dexterity in addition to visual and hearing acuity and oral communications abilities.
To apply: https://employment.cityofwinterpark.org/.