Utilities Accountant - GA2 – Fort Pierce Utilities Authority (FPUA)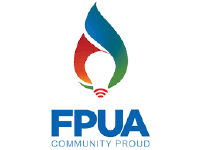 GENERAL DESCRIPTION: A professional accounting position which requires knowledge of accounting principles, judgment in planning and organizing, and assisting clerical employees in the appropriate accounting treatment of transactions.
ESSENTIAL MINIMUM EDUCATION AND EXPERIENCE: Graduation from an accredited college or university with a Bachelor's Degree with a major in Accounting, Finance or Business Administration and three (3) years experience in Accounting. Experience in the use of Microsoft Office demonstrated by achieving a score of at least 70% on basic Excel and 80% on basic Word and Microsoft Dynamics GP (Great Plains) is essential. A comparable amount of training and experience may be substituted for the minimum qualifications. Utility accounting experience and certification preferred, but not required.
ESSENTIAL PHYSICAL SKILLS: Reasonable accommodations will be made for otherwise qualified individuals with a disability. Temporary modifications to provide reasonable accommodations do not waive any essential functions of the job requirements.
ENVIRONMENTAL CONDITIONS: Works inside.
To view the entire job description and to apply for this position, please go to FPUA.com > Careers