Technical Trainer (Electric) - Power Plant – Orlando Utiltities Commission (OUC)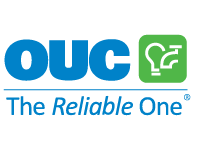 OUC – The Reliable One, an industry leader as the second largest municipal utility in Florida, is looking for qualified individuals to be part of our growing team. We are looking for self-motivated, creative professional who can assist with achieving our vision of being recognized as the best utility in the nation.
We are seeking an individual for a Regular position as a Technical Trainer (Electric) - Power Plant in the Technical Training Department of the Employee Experience Division.
Job Purpose:
This specific position supports training for our power production area. This position supports the OUC Training organization, concentrating on development, scheduling and delivery of technical training for the power production maintenance personnel. This position also has some responsibility in representing the training function at events internally and externally and partnering with appropriate leadership to determine training needs for the organization.
Primary Functions:
Facilitate and administer education and training to OUC employees based on curricula and programs needed by power production maintenance and other supported business units;
Conduct training needs assessment to identify training needs and align content with OUC's vision and strategic initiatives;
Develop training coursework and technical classes, and approve the curriculum used for maintenance technicians and electricians;
Perform program evaluation for training programs and modules to determine training effectiveness, return on investment (ROI), and utilize participant feedback;
Evaluate how training is being administered including the selection, coaching and development of guest instructors;
Develop a plan for on-the-job training and continuing education to provide a mechanism to learn, practice and later assess job skills;
Insure that training records are organized and maintained in training and employee files;
Evaluate, select, administer and edit Web Based Training programs to support the broader progression program. This may include in-house development of computer-based training or vendor supplied programs including simulator software;
Periodically meet with employees to determine how well they are progressing, answer technical questions, solicit course feedback, and provide support to those employees that may be experiencing problems understanding equipment, processes, or procedures;
Develop, build and maintain the training facilities, building, equipment, and tools;
Perform other duties as assigned.
Requirements:
High School Diploma or GED
Minimum of four (4) years as a Journeyman level Maintenance Technician
Above experience to include providing formal or informal training, coaching, leadership, or work guidance to Junior level Mechanical Maintenance Technicians;
OR
Associates Degree (Bachelor's Preferred) in Instructional Design, Education, Organizational Development, Industrial/Organizational Psychology or related field AND
Minimum of five (5) years' experience training adult learners in a Utilities, heavy machinery, or industrial environment to include instructional facilitation and technical training delivery
Power Plant experience preferred
OSHA safety guidelines training or exposure (e.g. Crane, OSHA 30, etc.)
Valid Driver's License
Special training/certifications preferred at time of hire:
Learning & Development professional training certification from ATD, HRCI, SHRM, or similar (Preferred)
Working knowledge of all, but not limited to the following:
Preferred knowledge of training and development practices and methodologies to include:
Instructional methodology and system design;
Training needs analysis;
Training program evaluation (i.e. participant feedback, training effectiveness, and ROI measurement);
Engineering drawings, construction standards manual, Equipment/Operator manuals, materials standards manual; and safe work practices;
Training records/transcripts, modules (i.e. electronic and/or paper), and materials (i.e. handouts, learning objectives, tests, evaluations);
Software Applications (i.e. Learning Management System [Cornerstone preferred])
Equipment (I.e. Forklift, Mobile Crane, Overhead Crane, Aerial work platform, Scaffolding, all tools and equipment required to operate as a Mechanical Maintenance Technician );
Related industry, organizational and departmental regulatory guidelines, best practices, and procedures;
Familiarity with all, but not limited to the following:
OSHA safety regulations;
General Physics Learnings (GPIs) & Job Performance Measures (JPMs) (Preferred)
Training authoring tools (e.g. Adobe Captivate, Camtasia, or similar)
Demonstrated ability to provide coaching or job development support to employees;
Strong organizational, communication, and interpretation skills involving all levels of employees within an organization as well as external training content vendors;
Capable of designing cost effective training programs from concept through implementation and assess;
Ability to leverage training software (LMS, Power Point, Authoring tools);
Maintain rapport with students providing a positive influence;
Leadership skills to develop students to their full potential;
Ability to make arithmetic computations using whole numbers, fractions and decimals, and compute rates, ratios, and percentages;
Ability to use Microsoft Office Suite (Word, Excel, Outlook, etc.) and standard office equipment (telephone, computer, copier, etc.).
Working Conditions:
This job requires periodic, extended work hours including nights, weekends, and holidays. This work environment includes areas with elevations in excess of 100 feet, confined spaces, excessive noise, chemicals, noxious fumes, vibration, extreme heat (non-weather), insects, and occasionally extreme weather conditions. This job involves risk of electrical shock.
Physical Requirements:
This job includes very frequent speaking/ hearing, writing/ typing, and detailed inspection. This job requires frequent standing, walking, sitting, and bending. There may be occasional climbing, kneeling, reaching over head, and lifting up to fifty (50) lbs. Also, this job includes very frequent driving of a company vehicle.
Rate of Pay: RM05N Hourly $32.15 - 48.22
To apply: https://ouc.csod.com/ats/careersite/JobDetails.aspx?site=1&id=830