System Operator – Beaches Energy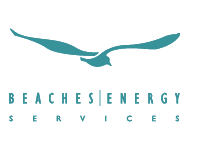 GENERAL DEFINITION AND CONDITIONS OF WORK
Performs intermediate technical work in monitoring and operating the SCADA system and ensure continuity of the electrical transmission and distribution system; does related work as required. Work is performed under the regular supervision of the System Operations Supervisor.

This is sedentary work requiring the exertion of up to 10 pounds of force occasionally and a negligible amount of force frequently or constantly to move objects; work requires reaching, fingering, and repetitive motions; vocal communication is required for conveying detailed or important instructions to others accurately, loudly, or quickly; hearing is required to perceive information at normal spoken word levels; visual acuity is required for preparing and analyzing written or computer data, visual inspection involving small defects and/or small parts, operation of machines, determining the accuracy and thoroughness of work, and observing general surroundings and activities; the worker is subject to noise.
ESSENTIAL FUNCTIONS/TYPICAL TASKS
Monitoring the SCADA system, analyzing alarm situations; determining, dispatching and implementing appropriate action to ensure continuity of service; preparing and maintaining appropriate diagrams, records and files.
Monitors radio communications, CRT, strip charts, event and log printers, analyzes alarms and station changes;
Opens and closes breakers and disables relays, isolates transformers;
Advises field personnel of switching, opening and closing of breakers;
Directs field crews to appropriate locations; advises life support customers of problems;
Studies and updates line diagrams, new circuits, switches and feeders;
Maintains switching order requests, issues and releases hold tags to field crews;
Updates irregularities of system, maintains current data;
Maintains checks on MW, MVA, Mvars and PF to activate or deactivate capacitor bank as required;
Monitors and adjusts voltage, maintains logs, graphs and records;
Coordinates scheduled outages, change-overs, etc. with field crews and contractors;
Maintains reports on interruptions, outages and system changes;
Maintains communications with other public utilities;
Maintains and updates hold tag lists, life support list, status board and pass down book;
Oversees daily work of System Dispatchers and performs the duties of a System Dispatcher as assigned;
Performs related tasks as required.
KNOWLEDGE, SKILLS AND ABILITIES
Thorough knowledge of switchgear, relay equipment, breakers, electrical circuits and substation layouts; thorough knowledge of the operations and procedures of the SCADA system; ability to accurately determine type and location of problems; ability to determine appropriate corrective actions and dispatch proper personnel; ability to prepare and maintain accurate records; ability to establish and maintain effective working relationships with co-workers and the general public; ability to perform effectively during emergency situations.
EDUCATION AND EXPERIENCE
Any combination of education and experience equivalent to graduation from high school and considerable experience in the electrical distribution field including some experience with SCADA system.


SPECIAL REQUIREMENTS
Possession of or ability to obtain and maintain a North American Electric Reliability Corp. (NERC) System Operator Certification within a specified time frame. Responsible for complying with the NERC Reliability Standards. Training will be provided.
To apply: visit website