System Operator - Utilities Commission, City of New Smyrna Beach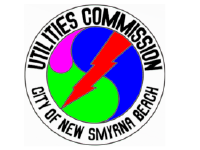 Job Summary
Operates and controls the Commission's electrical system. Monitors the electric generation equipment and transmission systems of the Commission via complex computer equipment. The work is technical and complex in nature with many constantly changing variables. Administers complex contractual obligations and makes decisions regarding purchasing the best source of power at any given time. Has the responsibility and authority to implement real-time actions that ensure the stable and reliable operation of the Bulk Electric System, up to and including the shedding of firm load.
Responsibilities
Operates complex computer equipment and ESRI-based GIS.
Prepares regular written reports regarding all phases of system loading; maintains logs and reports on interchange transactions.
Establishes operational and equipment alarm limits.
Assists in trouble shooting defective systems and devices.
Makes purchasing decisions on the best economical source of power at any given time; makes calculations on load flows.
Operates Outage Management System during outages.
Answers questions from general public during outages.
Performs duties of Dispatcher, when needed.
Qualifications
High School Diploma/GED required.
College level coursework in electrical engineering, computer technology and spreadsheet software preferred.
A minimum of one year of experience in system operations required.
NERC Certification at BT or RA level required.
To apply visit here.