Supervising Engineer/Supervisor Utility Design - GRU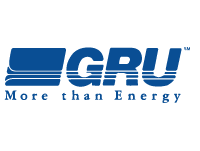 Job Ad
Gainesville Regional Utilities Energy Delivery Department is seeking a skilled and knowledgeable Supervising Engineer/Supervisor Utility Design.

Primary duties for this position will include supervising engineering work teams and/or technical support specialists in planning, developing and implementing large projects, or projects of major scope and importance.

Tasks to be performed may include but not be limited to supervising the planning, coordinating, and directing of large and important projects, or a project of major scope; coordinating the preparation, review and approval of engineering analyses, specifications and reports for complex projects; and supervising, coordinating and training engineering groups including Level I- Level IV engineers, technical support specialists and support staff.
To view complete description and to apply visit here.