Superintendent of Distribution & Substation - Utilities Department – City of Homestead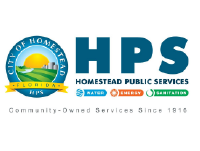 Superintendent of Distribution & Substation - Utilities Department
Responsible supervisory work involved in directing the daily work activities of persons engaged in designing, maintaining & constructing the Municipal Electric Substation & Distribution System.
The D&S Superintendent is responsible for the direction and supervision of substation & metering crews & engineering personnel. Work is performed under the general direction of the Director of Electric Utilities with considerable judgment allowed in the performance of daily routine tasks, work orders, etc.
Work is evaluated based upon observation of work results, review of reports, and through conferences with superiors.
Reports To: Director of Electric Utilities
Supervisory Responsibilities: All positions under Engineering, System Protection & Metering
---
Essential Duties and Responsibilities:
Coordinates, directs, and controls the work activities of substation, metering and locating crews engaged in the construction, maintenance & repair of substation & metering related equipment and the locating of underground facilities.
Coordinates, directs and controls the work of the engineering personnel.
Analyzes the needs for infrastructure capital projects and works with their staff to properly plan and execute the plans to meet future growth in electrical demand.
Exercises responsibility for the safety of assigned personnel and equipment and for the proper care and maintenance of assigned tools, equipment, machinery and vehicles.
Initiates corrective action as required.
Performs personal inspection of the work activities and results of assigned personnel.
Assesses the training needs of employees under their supervision, develops training plans and ensures implementation of the proper training of assigned personnel.
Maintains proper records and reports according to accepted departmental procedures.
Coordinates with superiors on the switching and load conditions of distribution circuits related to line & equipment maintenance and construction activities.
Coordinates with developers and General Foreman for Line Crews to meet customer in service dates.
Must be able to respond to emergency call outs at all times.
Prepares drawings as needed for system improvements or expansions.
Performs other job-related duties as assigned by superiors.
Requirements:
Graduation from an accredited college or university with a Bachelor's Degree in engineering.
A Professional Engineering license is preferred.
Considerable experience at the supervisor level in design, construction, maintenance and repair of underground or overhead electrical systems, substation systems, and 3-5 years of supervisory experience.
Considerable knowledge of approved methods, materials and tools used in electrical underground, overhead and substation construction, maintenance and repair work.
Considerable knowledge of the principles of electrical theory as applied to electrical circuits and wiring systems and the ability to apply this knowledge to specific work problems.
Considerable knowledge of the occupational hazards and standard safety precautions necessary in the work, and the ability to apply this knowledge to specific work problems.
Ability to assign, and supervise the work of skilled workers engaged in a variety of construction, maintenance, and repair activities.
Ability to instruct others effectively in the proper methods, procedures, and safety precautions of the work.
Ability to understand and carry out complex oral and written instructions and to read and interpret sketches, blueprints, and diagrams.
Ability to maintain effective working relationships with subordinates.
Must maintain all required certifications for the position.
Possession of a valid state of Florida Driver's License with a clean driving record.
Must pass a background check and a drug test in compliance with the City's Drug Free Workplace Policy.
Core Competencies:
Judgment. Sound decisions based on fact; uses logic to solve problems.
Quality of Work. Performs work thoroughly, accurately and professionally.
Reliability. Timely and consistently completes assigned work; consistently reports to work and is punctual.
Employee Motivation and Commitment. Encourages and enables others to achieve, creates a spirit of ownership and enthusiasm for the organization, work group and the task at hand.
Safety. Committed to ensuring a safe environment and complies with applicable safety standards.
Technical Capability. Applies knowledge to identify issues and works to develop skills; demonstrates knowledge of techniques, skills, and equipment.
Job Details
Job ID: 786-851

Category: Full-Time Job Opportunities

Status: Open Until Filled

Posted: March 18, 2020

Closing: Open Until Filled