Superintendent of Customer Service - Customer Service Department - City of Homestead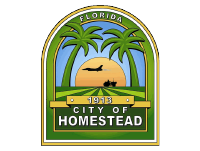 Responsible for managing and overseeing all departmental activities including but not limited to: field services & operations, meter reading, work orders, utility billing, collections, cash operations, call center management, customer account management and process improvement. Also, manages and supervises the department's personnel and staff in accordance with established city and union contracts. Work is performed under the general supervision of the Director of Customer Service, however, the incumbent is expected to exercise considerable independent judgment and discretion in performing work tasks.
To view complete description and to apply visit here.