Strategic Segment Manager - JEA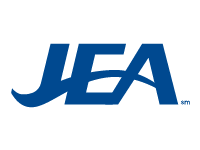 As the eighth largest municipal utility in the U.S., located in Jacksonville, Florida, we not only actively participate in and contribute to community-wide projects, but provide rewarding and stimulating careers to all of our team members. At JEA, we offer a competitive total compensation package and exceptional career advancement opportunities.
Strategic Segment Manager - REQ11538

POSITION SUMMARY
This position is responsible for developing and managing all aspects of a Strategic Emerging Market Segment (e.g. Distributed Energy, Dynamic Pricing, Residential IoT, Home Energy Management, Renewables, Electrification, and Electric Vehicles) including strategy, competition, contracts, budgets, costs and deployment of go-to-market strategies and plans. This position is critical for deploying new initiatives, driving business innovation, financial results and continual effectiveness in customer engagement based results, and will develop and deliver leading initiatives to support the company's strategic objectives.
Education: Bachelor's Degree in Economics, Management, Marketing, Engineering, Physical Sciences or other related field, or equivalent experience. Master's Degree preferred
AND
Required Experience: Ten (10) years of successful experience in utility or market based customer program development and deployment including:
Experience in application of emerging technologies to business strategies and operations
Experience in product and program development and deployment to full scale
Experience in project management
Experience in program management
Experience with customer product development, delivery and services including, but not limited to smart grid services, home energy management, renewables and telecommunications, demand-side water and electric
Experience in the utilization of benefit/cost data, customer data, and key performance indicators to drive results
OR
An equivalent combination of education, experience and/or training.
Candidate Preferences:
Experience developing business cases in an electric, water and/or gas utility
Experience in a customer service delivery industry
Experience in or associated with data management and or analysis
Experience in the development and execution of business and marketing plans
License/Certifications/Registrations:
A valid driver's license is required prior to appointment and must be maintained during employment in this classification.

To be considered for this opportunity, please apply online at www.jea.com/careers