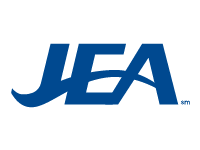 As the eighth largest municipal utility in the U.S., located in Jacksonville, Florida, we not only actively participate in and contribute to community-wide projects, but provide rewarding and stimulating careers to all of our team members. At JEA, we offer a competitive total compensation package and exceptional career advancement opportunities.
Staff Engineer – REQ11499

POSITION SUMMARY
Individual continues to acquire knowledge and skills in a specific functional area by performing engineering assignments using standard analysis, procedures and techniques. Responsibilities may include performing moderate investigation and analysis, design tasks, preparing project documents and plans, editing specifications, conducting research and investigations and solving straight forward problems. Continues to receive moderate instruction to complete specific objectives and direction when encountering unconventional or complex problems and developing potential solutions. Completed work receives oversight to insure the application of sound professional judgment. Is expected to coordinate work with all internal and external stakeholders as required. Assists the manager with schedules, budgets and communications regarding specific assignments and projects.
OPEN REQUIREMENTS:
Bachelor of Science degree in Mechanical Engineering accredited by the Engineering Accreditation Commission of the Accreditation Board for Engineering and Technology (EAC/ABET) plus a minimum of three (3) years of engineering work experience.
-OR-
Master of Science degree in Mechanical Engineering plus at least two (2) years of engineering work experience.
LICENSE/CERTIFICATION/REGISTRATION:
A valid driver's license is required prior to employment and must be maintained during employment.
Applicants, including regular JEA employees promoting into this position, must provide proof of passing the EIT or Fundamentals of Engineering (FE) exam developed by the National Council of Examiners for Engineering and Surveying (NCEES). Proof of a Professional Engineer (PE) license issued by the Florida Board of Professional Engineers or another State that meets the current criteria/requirements listed in Section 471.015, F.S. and Rule 61G15-20.0015, F.A.C. can be substituted for the EIT or FE requirement

To be considered for this opportunity, please apply online at www.jea.com/careers