Sr Regulatory Standards Compliance Specialist – Orlando Utilities Commission (OUC)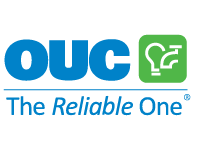 OUC – The Reliable One, an industry leader as the second largest municipal utility in Florida, is looking for qualified individuals to be part of our growing team. We are looking for self-motivated, creative professionals who can assist with achieving our vision of being recognized as the best utility in the nation. In addition, we are seeking individuals who are interested in working for a family friendly employer.
We are seeking an individual for a Regular position as a Sr Regulatory Standards Compliance Specialist in the NERC Standards Compliance Department of the Legislative, Reg & Compliance Division.
Job Purpose:
Responsible for leading the effort to ensure that Orlando Utilities Commission is in compliance with all current mandatory and enforceable North American Electric Reliability Corporation (NERC) standards as well as ensuring that OUC is properly prepared to meet all future enforceable NERC standards. Provides leadership to work group, due care, and expert level consultation, ensuring that all required documentation, processes, are in place and if executed as designed, would result in a fully complaint position; and due diligence, ensuring that all process, programs, etc. are executed as designed and produce sufficient evidence that compliance can be clearly demonstrated.
Primary Functions:
Monitor NERC and Federal Energy Regulatory Commission (FERC) websites to identify all applicable current and future enforceable Operations and Planning reliability standards;
Monitor and track NERC standards under development, informing OUC ballot body representatives when comment opportunities and joining of ballots and actual voting is available;
Work with Compliance staff and OUC Subject Matter Experts (SMEs) to develop OUC positions and possible comments on all NERC standards under development as well as recommendations for voting on ballots;
Develop new and improved methods of enhancing security (both physical and cyber) and meeting NERC compliance; solve complex problems and manage work with minimal supervision;
Provide oversight, work guidance, subject matter expertise, and leadership to the Compliance department members, including the Critical Infrastructure Protection (CIP) and/or Operations & Planning (O&P) teams by maintaining regular meetings to discuss challenges, opportunities, risks, etc.;
Develop and implement an internal review/audit schedule of all applicable NERC standards and requirements, and a review of all logged evidence, to include procedures, processes and policies; schedule shall be presented, yearly, to the Manager of Standards Compliance for approval;
Identify possible non-compliant situations; work with Compliance staff, SMEs and management to develop self-report and required mitigating efforts;
Participate in regional or other entity activities to present OUC strategies for meeting and ensuring compliance; represent OUC as a standing member of the FMPP Compliance Committee and the SERC Technical Committees, or such other committees as may be requested by management;
Develop professional relationships with NERC, SERC, FMPP staff and management, to provide OUC a means to participate during discussions that could impact OUC's future;
Perform as alternate OUC compliance contact for FMPP, SERC and NERC in all compliance related activities;
Maintain good working relationships and interfaces with other divisions and departments, FMPP, consultants, vendors, government agencies as well as other electric utility industry organizations;
Coordinate and execute peer reviews of standard requirements with other entities of the same registration;
Request quarterly meetings with all O&P and/or CIP team members, to review accomplishments, challenges, concerns, etc., and provide follow-up on any previous identified items; provide the Manager of Compliance monthly reports, providing a status on all these identified activities;
Draft and submit whitepapers or articles on behalf of OUC for publication relating to, or implementing NERC standards;
Schedule and oversee quarterly review of compliance programs including all processes, procedures, etc., that comprise the program, identifying what works well and where opportunities may exist; look for opportunities to enhance the program and develop options to address opportunities;
Look for opportunities for implementing internal controls surrounding requirements, to help limit opportunities for violations of NERC/SERC standards;
Oversee the OUC Audit team during SERC audits, spot checks, periodic data submittals, self-certifications and event reports to ensure that all responses are in strategic alignment with OUC's Compliance Program;
Perform other duties as assigned.
Requirements:
Bachelor's degree in Business, Electrical Engineering, or Computer Engineering, from an accredited college or university;
Minimum of seven (7) years of experience on electric utility industry related work, with sound knowledge of generation, transmission and operations systems, to include three (3) years of hands-on experience implementing and working with NERC reliability standards;
Experience with large programs and efforts, particularly project management experience (preferred).
Working knowledge in all, but not limited to, the following:
FERC Federal Electric Regulatory Commission, NERC North American Electric Reliability Corporation and SERC jurisdiction and authority;
FERC process, including the review and interpretation of Orders, Notices of Proposed Rule Makings, and Rule Makings;
North American Energy Standards Board Practices;
Electric utility industry operations including transmission, delivery, production, information technology, and security;
Structure Query Language (SQL), depending on area of assignment;
Linux system administration, servers and applications, depending on area of assignment;
Supervisory Control and Data Acquisition (SCADA) Systems;
NERC Reliability Standards, Rules of Procedure, Reliability Standards Auditor Worksheets;
Compliance enforcement process, desired;
Ability to make arithmetic computations using whole numbers, fractions, and decimals, rates, ratios, and percentages;
Ability to use Microsoft Office Suite (Word, Excel, Outlook, etc.) and standard office equipment (computer, fax, telephone, copier, etc.).
Ability to communicate clearly, concisely and accurately with peers, customers, team members, and leadership verbally and in writing;
Ability to conduct challenging conversations on compliance, potential violations and enforcement in a confident, but tactful and professional manner;
Models behaviors that promote effective interactions between individuals in a work group and between work groups;
Ability to achieve consensus on decisions and communicate with impacted individuals or groups;
Ability to demonstrate a customer service-oriented attitude;
Ability to perform day-to-day tasks with minimal direction;
Ability to manage complex problems to resolution.
Rate of Pay: LRC09E Salary $96,915.00 - 127,202.00
To apply: https://ouc.csod.com/ats/careersite/JobDetails.aspx?site=1&id=831