Sr Programmer Analyst (WEB) –Orlando Utilities Commission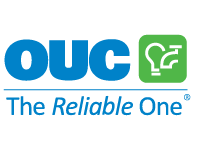 OUC – The Reliable One, an industry leader as the second largest municipal utility in Florida, is looking for qualified individuals to be part of our growing team. We are looking for self-motivated, creative professionals, with experience in Java development for customer-facing web portals, who can assist with achieving our vision of being recognized as the best utility in the nation.
We are seeking an individual for a Regular position as a Sr Programmer Analyst (WEB) in the Web and IVR Systems Business unit of the Information Technology Division.
Job Purpose:
Responsible for developing programmatic web based solutions, including unit testing for accuracy with defined test plan, coordinates the implementation of recommended changes for all new systems, system enhancements and problem correction.
Primary Functions:
Analyze, diagnose and troubleshoot system issue to identify root-cause and implement solutions to minimize or prevent occurrences;
Design and develop WEB solutions based on business requirement following software development life cycle and version control procedures;
Conduct unit testing to minimize code defects;
Monitor system performance and solution availability taking corrective action when needed;
Apply software patches, updates and fixes from the vendors;
Participate in the design of new self-service features to ensure smooth user experience;
Develop, modify and implement system changes and new solutions in order to meet the objectives of the commission. Develop additional application knowledge and skills;
Research, evaluates and corrects system malfunctions. Works with Business Analysts to resolve application issues in a timely manner;
Support the web development back office tools such as version control, code merges, build automation, automated testing, etc.;
Design and optimize test plans for unit, integration and user acceptance tests and document test plans;
Plan, document and test disaster recovery procedures;
Effectively communicate technical information with non-IT business units;
Perform other duties as assigned.
Requirements:
Bachelor's Degree in Information Technology/Management Information Systems (or equivalent), Web System Administration and Cyber-Cyber Security
Minimum of Seven (7) years of experience in Java development for customer-facing web portals
Working knowledge of all, but not limited to the following:
Programming Languages (i.e. Struts2, JSP, Java, Javascript, JQuery, Bootstrap, Responsive design, HTML5, HTML, Angular2, Canvas, WebSocket, Web Worker, SVG, JSON, ASP, .NET Core, and WebGL)
System administration and troubleshooting (UNIX, Linux, and Windows);
Network architectures, relational databases (Oracle and SQL Server) and client/server environment
Web Services
Web Security
Release management and code deployments
Familiarity with all, but not limited to the following:
Development Tools (i.e. Jenkins, Jira, SOAPUI)
WebSphere
Software Version Control (SVN)
Software Application (i.e IBM HTTP Server, IBM WebSphere, Apache Web server, IIS);
Equipment (i.e. Virtual servers, SAN storage);
Network routing, firewalls, and load balancers
Related industry, organizational and departmental regulatory guidelines, best practices, and procedures;
Demonstrated ability to work independently on tasks and projects of varying complexity;
Demonstrated ability to provide training and guidance on technologies to others;
Ability to take the lead on technical projects;
Ability to use Microsoft Office Suite (Word, Excel, Outlook, etc.) and standard office equipment (telephone, computer, copier, etc.).
Rate of Pay: IT14E Salary $90,438.00 - 118,699.00
To apply: https://ouc.csod.com/ats/careersite/JobDetails.aspx?site=1&id=787