Sr Programmer Analyst - IVR Development – Orlando Utilities Commission (OUC)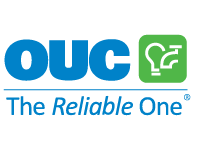 OUC – The Reliable One, an industry leader as the second largest municipal utility in Florida, is looking for qualified individuals to be part of our growing team. We are looking for self-motivated, creative professional who can assist with achieving our vision of being recognized as the best utility in the nation.
We are seeking an individual for a Regular position as a Sr Programmer Analyst - IVR Development in the Information Technology Division.
Job Purpose:
Responsible for providing product expertise and product understanding for all core application modules related to IVR and telephony applications. The Sr. Programmer Analyst serves as a resource for applications requiring structured system methodologies and information technology. Provide first line resolution/analysis assistance as Subject Matter Expert (SME) for responsibilities of system health, maintenance, and continuous improvements of corporate applications. Responsible for developing programmatic solution, testing solution for accuracy with defined test plan, coordinate the implementation and completion of recommended specification for all new systems, system changes, and problem correction. Work with internal IT and vendor representatives to deliver completely implemented solutions to end-user community by leveraging best practices of the core applications.
Primary Functions:
Analyze, develop, test, and deploy Interactive Voice Response applications based on specifications.
Monitor, maintain and administer OUC's voice portal infrastructure.
Analyze customer interaction performance and make recommendations for improvement.
Investigate and analyze how the system processed transactions to determine system functionality is configured correctly and providing accurate results;
Provide application analysis for Information Technology and client base, and serve as a contact for IT business application analysts requiring in-depth understanding/results;
Evaluate business impact of errors and provide recommendation for solution through collaboration with analysts and business experts;
Evaluate existing and new system functionality; determine any requirements not met by the specific system and develop action plans to correct deficiencies. This includes system nonfunctional requirements for data management;
Define and document system scope, current logical view, general technical requirements and proposed logical view using structured design and analysis techniques;
Provide comprehensive data queries and results, to analyze the system output and functional execution of key transactions;
Monitor and track system updates/access to ensure successful auditing;
Ensure appropriate monitoring, logging, and audit is in place to trace events, review results and make recommendations;
Review application interfaces to determine if functionality is configured correctly and providing accurate results;
Work on complex business scenarios to ensure system processes transactions accurately;
Guide and participate with the Business Application Analysts in understanding business needs and assist translation for detailed technical and program specifications;
Prepare necessary end-user reports, extracts, and queries; Develop and maintain documentation regarding system functionality, performance benchmarks, and system integration;
Document all issues and their resolution;
Develops, researches and evaluates feasibility of alternatives to meet project/solution objectives and recommends optimal alternative;
Design and execute test plans for unit and integration tests;
Participate on technology services and vendor application upgrades, patching, testing, as well as production implementations;
Work on small, medium, and large scale projects as needed by OUC;
Follow triage, Software Development Life Cycle (SDLC), change management, and other IT processes in place to promote new/revised objects to all environments;
Develops documentation for new system functions and/or updates to existing system documentation;
Collaborate with technical teams to identify solutions and lead design sessions with functional users, business analysts, and developers to define and document technical interface requirements;
Analyze, diagnose and troubleshoot system issues to identify root-cause and implement solutions to minimize or prevent occurrences;
Contact software vendors to report, track, and resolve problems with their software products;
Research, evaluates and corrects system malfunctions. Works with Business Analysts to resolve application issues in a timely manner;
Plan, document and test disaster recovery procedures;
Handle scheduled on-call rotation responsibilities;
Effectively communicate technical information with non-IT personnel;
Perform other duties as assigned.
Requirements:
Bachelor's Degree in Computer Science, Information Technology/Management Information Systems (or equivalent)
Minimum of seven (7) years software development experience (in multiple environments) employing formal software development methodologies.
Minimum of three (3) years of in-depth core applications work experience in IVR development
(Genesys IVR Developer or other Genesys framework Certifications would be a plus)

Extensive knowledge of the following, but not limited to:
IVR Platform: Genesys Voice Portal, Nuance ASR (or equivalent voice portal platform)
Development languages: Genesys Composer, VXML, Java, JavaScript, C#, WebServices (WCF/SOAP)
Voice Recognition and Design: Nuance Dialog Modules, GRXML, VUI-design
Databases: MS SQL, Oracle
Other: IIS Web Servers (or equivalent), Subversion version control
Other skills :
Developing structured test scenarios, test cases, and perform accurate testing with documented results;
Developing complex structured queries for accurate results;
Best practices for presenting system output to end-users;
Preparing system technical documentation;
Data analysis;
Administration and troubleshooting of operating systems (OS) to include Windows Servers, Linux;
System performance metrics and benchmarking techniques;
Researching and introducing new versions of Operating Systems, Databases, and applications
Network architectures, relational databases (Oracle and SQL Server) and client/server environment;
Web Services;
Release management and code deployments;
Quality assurance methodologies;
Data warehouse and data-mart techniques desired.
Familiarity with all, but not limited to the following:
System performance metrics and benchmarking techniques;
Network routing, firewalls, and load balancers;\
Related industry, organizational and departmental regulatory guidelines, best practices, and procedures.
Ability to:
Research and introduce new versions of operating systems, databases, and application software;
Take on new system assignments;
Learn, obtain structured and ad hoc training on vendor products/releases;
Integrate/share/publish timely data to third party systems needing access to application data (real-time, or batch);
Adapt to changing technology by acquiring new skills (i.e. by attending continuing educational courses/trainings);
Create logical and physical data models and design user interfaces;
Lead technical design through application system testing;
Write optimized, well-structured SQL statements;
Develop complex structured queries for accurate results;
Develop structured test scenarios, test cases, and perform accurate testing with documented results;
Use productivity tools for analysis, data behavior, and data mining;
Work independently on tasks and projects of varying complexity;
Provide training and guidance on technologies to others;
Take the lead on technical projects;
Use Microsoft Office Suite (Word, Excel, Outlook, etc.) and standard office equipment (telephone, computer, copier, etc.);
Manage time effectively and meet deadlines;
OUC will accept submissions from Staffing Agencies for this role. The process below must be followed:
Agency representative contacts Jodi Parsell, Talent Acquisition Specialist at OUC, via email at JParsell@ouc.com and attaches potential applicants resume and agency agreement - the email must include both.
Staffing Agency Representative instructs potential applicant to complete an on-line application at OUC.com.
After the email with the resume of the potential applicant and the agency agreement have been received and the potential candidate has completed an OUC application then the submission process is considered complete. The applicant will be considered along with other applicants per OUC guidelines.
A submission is not considered complete unless all of the steps above have been completed.
In the case of duplicate submissions, the agency which followed the submission process of resume and agreement being emailed to Jodi Parsell and whose potential applicant has completed the on-line application earliest is the Agency of Record for OUC purposes. In the case of dispute, OUC determines the Agency of Record.
If an applicant submitted by an Agency is selected for interview:
The OUC Talent Acquisition Specialist and the Agency Representative will partner for the interview scheduling process. The candidate and OUC may communicate directly; the Agency will be informed of candidate progress and disposition.
Applicants who have applied to the same position at OUC within the past six (6) months are not eligible to be considered as submitted by an agency.
All contact between the Agency and OUC will be handled through Human Resources Talent Acquisition Representatives.
If you have any questions about this process, please contact Jodi Parsell via email at JParsell@ouc.com