Special Projects Engineer - City of Lake Worth Beach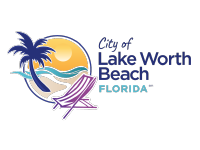 This Exempt position is part of the Public Employees Union (PEU) based on a 40-hour work week with an annual salary range of $63,177-$94,765. This position will work out of the Utilities Building located at 1900 2nd Avenue North, Lake Worth, FL 33460.

In addition, this position offers:
Vacation and Sick Leave Accruals
13 Paid Holidays
City of Lake Worth Medical Benefits that include Life Insurance, Dental and Vision coverage
Retirement Plan

Summary
The Project Engineer is tasked with providing overall project management, contract management, budgeting, control, coordination and execution of assigned projects.

Essential Duties and Responsibilities
Manage project engineering from beginning to end. Budget/estimate project costs; develop bid specifications, contractor technical evaluation and award, onsite project management, deliverable review, documentation review- including all drawing reviews, change order coordination, invoice review authorization and project closeout.
Investigate, document and determine the structural integrity of transmission structures and hardware. Design replacement and document procedure for hardware replacements. Draft bid specifications for structural and/or hardware replacements. Coordinate with Transmission and Distribution (T&D) Department and consultants.
Troubleshoot daily outage problems through various software systems (supervisory control and data acquisition (SCADA) system, engineering access to relay information, geographical information system (GIS). Provide technical assistance to engineering planners.
Manage North American Electric Reliability Corporation (NERC) Compliance issues.
Develop and coordinate with engineering department and accounting department for annual budget and five-year plan for capital and O&M budget for related projects. Prioritize and provide updates to spending and outlooks monthly.
Review and provide recommendations of contractor's requests for payment and change orders.
Provide technical assistance to Engineering Field Representatives on design projects as required.
Perform engineering analysis on load flow software and provide recommendation as needed.
Develop drawing designs and assist AutoCAD Operator in drawing finalization.
Provide technical assistance to T & D Department as required.
Perform electric relay coordination of utility's T&D system.
Completes engineering projects by organizing and controlling project elements.
Develops project objectives by reviewing project proposals and plans and conferring with management.
Determines project responsibilities by identifying project phases and elements, assigning personnel to phases and elements, and reviewing bids from contractors.
Determines project specifications by studying product design, customer requirements, and performance standards.
Completes technical studies and prepares cost estimates.
Confirms product performance by designing and conducting tests.
Determines project schedule by studying project plan and specifications, calculating time requirements, and sequencing project elements.
Maintains project schedule by monitoring project progress, coordinating activities, and resolving problems.
Controls project plan by reviewing design, specifications, and plan, scheduling changes, and recommending actions.
Controls project costs by approving expenditures and administering contractor contracts.
Prepares project status reports by collecting, analyzing, and summarizing information and trends; recommending actions.
Maintains safe and clean working environment by enforcing procedures, rules, and regulations.
Maintains project data base by writing computer programs; entering and backing up data.
Maintains product and company reputation by complying with federal and state regulations.
Contributes to team effort by accomplishing related results as needed

Other Skills and Abilities
Requirements analysis
Design skills
Project management
Manufacturing methods and procedures
Process improvement
Technical understanding
Documentation skills
Safety management
Supervision
CAD, CAD/CAM circuit design
This position has a high expectation of evening and weekend work including scheduled duty and providing coverage for unscheduled call outs.
Must be available to work weekends, holidays, after regular hours, and trouble calls in emergencies (i.e. hurricanes) as needed.
Perform field assistance during hurricane/storm recovery.
Perform any other duty or special project as requested.
Other duties as assigned during emergency situations.
Education and/or Experience
Bachelor's degree (BS) in Electrical Engineering or Electrical Engineering Technology with power engineering courses from four-year college or university.
Must have a minimum of one to three (1-3) years of relevant work experience. Three to five (3-5) years of relevant work experience is preferred.
Must have a valid Florida Driver's License with an acceptable driving record
Must be able to perform the essential job duties of this position, as defined in the job duties section of this job description, with or without reasonable accommodation for any mental or physical disability.
Must pass basic math test.
Must be able to read, write and communicate effectively in English.
The position requires the following skill and knowledge levels:
Advanced analytical skills
Advanced project/process management skills
Advanced computer/technical skills
Intermediate written and oral communication skills
The position requires the following levels of collaboration and/or service to others:
Internal and external exchange of routine, factual information and/or answering routine questions
Internal and external exchange of detailed information or resolving or varied problems
Internal and external access to and/or work with sensitive and/or confidential information
Internal and external identification of needs/concerns of others to determine potential solutions and resolve or redirect as appropriate
Internal and external persuasion to gain cooperation and acceptance of ideas or collaboration on significant projects
Internal and external resolving of conflict, negotiation or collaboration on major projects
Internal and external handling of sensitive issues and facilitation of collaboration at the highest level
Internal and external development and maintenance of relationships with key contacts to enhance work flow and work quality
This position is required to make decisions that have major implications on the management and operations of an area within a department. Job may contribute to important strategy, operational and business decisions that affect the department.
This position requires the ability to solve problems that are highly varied, complex and often non-recurring; requires novel and creative approaches to resolution. New concepts and approaches may have to be developed.
This position requires an ability to work independently in an environment where results are not defined; the position must set his/her own goals and determine how to accomplish results with few or no guidelines to follow, although precedents may exist; supervisor/manager provides broad guidance an


Certificates, Licenses, Registrations
Maintain current Florida drivers license.

Physical Demands The physical demands described here are representative of those that must be met by an employee to successfully perform the essential functions of this job. Reasonable accommodations may be made to enable individuals with disabilities to perform the essential functions.

Work Environment The work environment characteristics described here are representative of those an employee encounters while performing the essential functions of this job. Reasonable accommodations may be made to enable individuals with disabilities to perform the essential functions.
To view complete description and to apply visit here.