SCADA & Control Programmer - City of Lake Worth Beach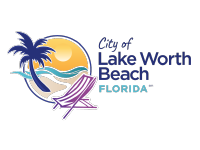 The City of Lake Worth Beach invites qualified individuals to apply for the position of Scada & Control Programmer.

This is a Exempt position that is part of the Public Employees Union (PEU) and is based on a 40-hour work week with an annual pay range of $57,303-$85,954. This position will work at Utilities Building located at 1900 2nd Avenue North, Lake Worth, FL 33461.
In addition, this position offers:
Vacation and Sick Leave Accruals
13 Paid Holidays
City of Lake Worth Medical Benefits that include Life insurance, Dental and Vision coverage
Retirement Plan
Summary
The primary role of the SCADA & Control Programmer is to develop and modify existing SCADA programs and scripts in MS Windows, supervisory control over all Control systems and SCADA for the Utilities Departments. This job is also responsible for management of detailed integration, programming RTUs and testing.

Essential Duties and Responsibilities include the following. Other duties may be assigned. Receives and follows directions given by the Operational Technology Manager and/or procedures as outlines in policy or other applicable rules, regulations Union contracts, and laws. This person is a hands-on computer systems specialist who will provide technical leadership in operations, security, and integration for the SCADA & Power Plant control systems and network. Beginning with the planning, design and integration stages, this person will identify system requirements, work with other staff members to integrate components, develop disaster recovery plans, analyze system status, debug and install support applications and operating systems. This person must be able to work in a team environment to expand solutions that meet requirements for system needs and environment reliability.

Qualifications
The position requires at least 5 years of experience in the field or in a related area. You must have a working knowledge of relational databases, enterprise technology hardware, platform virtualization, client-server concepts, and be able to rely on experience and judgment to plan and accomplish goals.

Responsibilities
Provide technical expertise and recommendations in assessing new projects and initiatives to support and enhance the existing Solaris, Microsoft and SCADA based systems.
Monitor, backup and improve virtual system environments. Provide SQL & ORACLE database administration for live and test environments.
Identify opportunities that can improve efficiency of business processes.
Investigate and resolve application functionality related issues and provide first level support and troubleshooting of our Ovation, OSI, and Trihedral SCADA systems.
Coordinate application deployment for multiple projects.
Provide network administration for client workstation computers on our control systems.
Troubleshoot technical issues and identify modifications needed in existing applications to meet changing user requirements.
Analyze and identify data integrity issues with existing and proposed systems and implement solutions.
Produce technical documentation and procedures for new and modified system platforms. Participate with the IT department team to discuss new technologies.

Supervisory Responsibilities Qualifications
To perform this job successfully, an individual must be able to perform each essential duty satisfactorily. The requirements listed below are representative of the knowledge, skill, and/or ability required. Applicant must possess extensive knowledge of data processing, hardware platforms, and enterprise security methodologies and provide proof of technical experience with systems networking, Oracle/SQL databases, and user support.
A background in VMWARE, Hyper-V enterprise software, appliances, background in Scripting and Linux/Unix CLIs is required along with good working knowledge skills with Microsoft Office Products, Microsoft Visio, and Microsoft Project, working knowledge of Microsoft .NET, Visual Studio, and Web ASP/PHP.
Strong analytical and problem-solving skills, experience in the development and implementation of standards, procedures and guidelines to support operational processes.
Self-motivated with the ability to prioritize, meet deadlines, and manage changing priorities.
Proven ability to be flexible and work hard, both independently and in a team environment, in a high pressure, on-call environment with changing priorities.
Willingness to work occasionally outside of normal business hours when needed.
Excellent English oral and written communication skills.
A results-oriented individual who thrives working in a fast-paced environment.

Education and/or Experience
Graduation from an accredited college or university with a Bachelors Degree in Information Systems or a combination of related experience and education. A minimum of 5 years of technology experience with at least 3 years hands-on technical roles is preferred.

Certificates, Licenses, Registrations
Maintain current Florida drivers license.
CompTIA certifications are a plus.

Physical Demands The physical demands described here are representative of those that must be met by an employee to successfully perform the essential functions of this job. Reasonable accommodations may be made to enable individuals with disabilities to perform the essential functions.

Work Environment The work environment characteristics described here are representative of those an employee encounters while performing the essential functions of this job. Reasonable accommodations may be made to enable individuals with disabilities to perform the essential functions.
To view complete description and to apply visit here.