Safety Officer – Fort Pierce Utilities Authority (FPUA)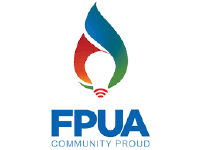 GENERAL DESCRIPTION: A professional and technical position responsible for planning and coordinating the safety, workers' compensation and loss control activities of Fort Pierce Utilities Authority (FPUA). Responsible for assessing and monitoring worksites for unmitigated hazards, recommend improvements, update safety policies, coordinate and ensure timely delivery of all safety training, submit and track Workers' Compensation claims, manage the protective footwear and protective eyewear programs and investigate accidents and incidents. Reports to the Director of Regulatory Affairs.
ESSENTIAL MINIMUM EDUCATION & EXPERIENCE:Graduation from an accredited four-year college with a Bachelor degree in general studies, business or related field, or an Associate degree in Occupational or Public Safety, Management or Business, with three (3) years of experience working in the safety field in a municipal, construction or emergency management field. Must have successfully completed the OSHA 30-Hour General Industry (#511) or Construction (#510) program or have the ability to complete the program within one (1) from date of hire. Ability to attain FDOT Intermediate Temporary Traffic Control certification within 60 days of hire. Associate Safety Professional (ASP), Certified Utility Safety Professional (CUSP), or other applicable nationally recognized certification is preferred. When considering new job applicants, a comparable amount of training and experience may be substituted in lieu of some of the minimum qualifications.
ESSENTIAL PHYSICAL SKILLS:Walking, crawling, kneeling, bending, climbing (using legs and arms), balancing, smelling, stooping, sitting, light lifting, light carrying, use of fingers, good hearing, jumping and driving. Reasonable accommodations will be made for otherwise qualified individuals with a disability. Temporary modifications to provide reasonable accommodations do not waive any essential functions of the job requirements.
ENVIRONMENTAL CONDITIONS: Works inside and outside with ladders, scaffolding, heights, ditches, poor lighting, odors and poor ventilation; local and some overnight travel.
To view the entire job description and to apply for this position
please go to www.FPUA.com > Careers

OPENING DATE: 05/18/2020
CLOSING DATE: When Filled
APPLY ONLINE AT
http://www.fpua.com
PHONE: (772) 466-1600
EXTENSION: 3265
500 Boston Avenue
PO Box 3191
Fort Pierce, FL 34948