Relay Protection & Control Engineer – City of Lake Worth Beach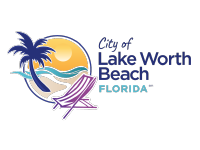 The City of Lake Worth invites qualified individuals to apply for the position Relay Protection and Control Engineer.

Closing: Open Until Filled

This position is exempt with an annual salary range of $93,018-$116,273. This position will work at Utilities Building located at 1900 2nd Avenue North, Lake Worth, FL 33460.

In addition, this position offers:
Vacation and Sick Leave Accruals
13 Paid Holidays
City of Lake Worth Medical Benefits that include Life Insurance, Dental and Vision coverage
Retirement Plan
Job Description:
Perform engineering and design duties, which require application of engineering principles and knowledge of substation design.
Duties and responsibilities include:
Create/modify design documents and drawings for a project, including one-lines, three-lines, control schematics and wiring diagrams, relay panel arrangements and specifications, conduit and cable sizing/routing, and generating bills of material
Design auxiliary AC and DC power systems
Develop SCADA system and communications interfaces
Work with project team to fully develop system integration of protection, control, and monitoring systems
Perform basic calculations such as relay burden, voltage drop, and short circuit calculations
Perform relay coordination studies and prepare relay settings
Effectively communicate and coordinate project activities with manager, clients, and others as needed
Proficient in preparing scopes, schedules, and budgets, and insure that schedules and budgets are met
Responsible for preparing plans, specifications, and estimates
Provide leadership, guidance, and instruction to less experienced staff members Qualifications
B.S. degree in Electrical Engineering
Registered Professional Engineer in the State of Florida preferred, but not required
Minimum of 5 years of experience in relay protection and control design of high voltage (4-138 kV) substations including:
Knowledge of protection principles and practices for transmission lines, distribution feeders, and major substation equipment
Strong knowledge of AC/DC fundamentals, including understanding of three-phase power systems
Knowledge and understanding of substation components and their functions
Knowledge of design documents and drawings necessary to complete a substation protection and control design project
Knowledge of relevant codes and standards such as IEEE, ANSI, NESC, NEC, and NEMA
Strong analytical and problem solving skills
Ability to work closely with other engineering and design team members to coordinate overall design package and requirements
Take personal responsibility for the quality and accuracy of work product
Excellent interpersonal skills as well as verbal and written communications skills
Knowledge of common word processing, spreadsheet, and email software
Other Skills/Abilities
Self-starter
Able to simultaneously manage multiple tasks
Well-organized
Work independently or in a team environment
Customer-oriented
To view complete description and to apply visit here.