Quality Assurance LIMS Officer - JEA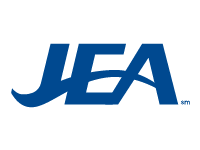 Under limited supervision, performs professional laboratory related work of an advanced nature that pertains to developing and maintaining the Quality Assurance (QA) program for Laboratory Services and the Laboratory Information Management System (LIMS) database, database reports and service contract. Assists with the coordination, preparation and approval of all QA plans, method standard operating procedures (SOP)s, QA audit responses, data packages, internal assessments, and training programs. Develops and maintains a Quality Assurance Manual, which documents the elements of the laboratory quality system. Monitors data analysis reports and control charts for accuracy and precision for all method Quality Control (QC) parameters. Responsible for planning, organizing and implementing the internal system and/or performance assessments of the laboratory.
May be expected to assist Laboratory Managers implement corrective actions for any assessment deficiencies. Ensures that any corrective actions taken as a result of internal or external assessments are completed within the agreed upon timeframe. Position will oversee the proficiency-testing program in accordance with the requirements of the laboratory accrediting authority. Works with the laboratory section supervisors to implement all aspects of the TNI/FSMO (The NELAC Institute/Field Sampling and Measurement Organizations) quality system in accordance with the requirements of the accrediting authority. Example: Initial and ongoing demonstration of capability documentation, sample logging and tracking procedures, instrument maintenance records, standard and reagent tracking. Will perform routine configuration changes to the laboratory's LIMS. Will create specialized report designs meeting the requirements of the customers of Laboratory Services. Will provide QA guidance to Laboratory Services personnel. Position will work directly under the Manager, Quality Assurance and Environmental Compliance Systems to prevent conflict of interest with Laboratory Managers while implementing the quality assurance system.
To view complete description and to apply visit here.