Power Plant Operator - JEA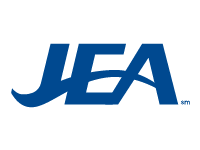 Description
Under limited supervision, operates, maintains, troubleshoots and repairs electric generating plant equipment and systems to provide economical and reliable electric services, consistent with environmental regulations, to JEA customers. Job requires working knowledge of the methods, procedures and standards for equipment operating and maintenance of power plant equipment, sufficient to perform a range of routing and non-routine skilled craft tasks. Procedures are established and a number of specific guidelines are available, requiring judgment in locating and selecting the most appropriate methods, techniques and procedures to apply to specific cases.
Solves routine or recurring problems and identifies and suggests solutions to more complex problems. Valuable non core level skills may be in the area of mechanical, instrumentation and control, and or electrical maintenance skills. Completed work is reviewed for technical accuracy and compliance with instructions or established procedures. Occasional contact with individuals in other work groups is required to obtain, clarify and provide information and coordinate work efforts. May be required to work in a maintenance planning capacity on a rotational basis.
To view complete description and to apply visit here.