Parts & Property Clerk – City of Lake Worth Beach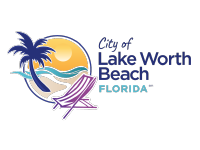 The City of Lake Worth Beach invites qualified individuals to apply for the position of Parts & Property Clerk.
This position is part of the International Brotherhood of Electrical Workers Union (IBEW) based on a 40 hour work week and a salary range of $24.66-$29.00 per hour. This position will work at Utilities Building located at 1900 2nd Avenue North, Lake Worth, FL 33460.

In addition, this position offers:
Vacation and Sick Leave Accruals
13 Paid Holidays
City of Lake Worth Beach Medical Benefits that include Life Insurance, Dental and Vision coverage
Retirement Plan
SUMMARY:
This is a skilled technical and clerical work in the ordering, receiving, keeping computer records and inventory accounting of the utilities warehouse and power plant spare parts. This job involves moderately heavy labor. General supervision and instruction are received from the Utility Purchasing Manager.
ESSENTIAL DUTIES AND RESPONSIBILITIES:
Processes requests from all departments to the purchasing department via the warehouse
Records all purchasing transactions, supplies all input data to computer for computerized inventory, and act as a liaison with
Conducts periodic inspection of all inventories.
Follows applicable rules, regulations and warehouse
Maintains the warehouses in a safe, clean condition, and performs other duties as
REQUIREMENTS:
Willingness and ability to work extended hours when required including nights, weekends and
Willingness and ability to work overtime both scheduled and unscheduled as needed and to report to work on short notice in an
Thorough knowledge governing the principles and procedures pertaining to regulations imposed upon requisitions from vendors and/or purchase
Considerable knowledge of the nomenclature used in electric generating
Considerable knowledge of measurements and billing procedures and ability to evaluate quality of
Ability to communicate clearly with all levels of personnel, both verbally and in writing.
Physically able to negotiate inclines and
Physically able to lift equipment weighing fifty (50)
Normal hearing and vision.
Maintains personal phone.
Maintain safe working shoes as determined by current
TRAINING AND EXPERIENCE:
Graduation from a recognized high school or possession of a recognized equivalent certification. Some utility and power generation experience preferred.
Experience in purchasing, bookkeeping, computers and maintenance power plant or an
CERTIFICATION/LICENSES:
Maintains current Florida Driver's License.
PROCEDURE FOR APPLYING:
Interested parties should forward a completed application packages to:
City of Lake Worth Beach
Attn: Human Resources
7 N. Dixie Highway
Lake Worth, FL 33460
Or visit our website at: City of Lake Worth Beach, Florida
Each application package should include the following:
Resume of previous work experience and cover letter summarizing relevant experience
City of Lake Worth Beach Application
https://www.lakeworth.org/files/files/hr/Employment%20Application.pdf
Applicants for positions with the City of Lake Worth Beach should know and be aware of the following:
Please note incomplete applications will not be considered. Applications will be received until the position is filled. Submission of an application does not guarantee the applicant an interview.
Applicants for employment who become candidates for available employment positions should note employment is contingent upon satisfactory completion of all reference checks and pre-employment physical satisfaction. Upon request, information on the nature and scope of an inquiry will be provided under FS 119.
Furthermore, most of the job classifications within the City of Lake Worth Beach workforce are covered by Collective Bargaining Agreements with the Public Employees Union (PEU), Professional Managers and Supervisors Association (PMSA), and International Brotherhood of Electrical Workers (IBEW). Consistent with Chapter 447 of the Florida Statutes, a bargaining unit employee has the right to join or not join the union. However, the Union is not obligated to represent a non-member.