Network Administrator – Keys Energy Services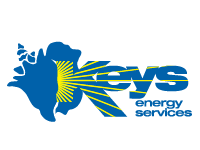 The Network Administrator position is tasked with managing, maintaining and migrating servers, storage, applications, data, and network infrastructure, including all network switches, routers, firewalls, optical equipment including fiber management, internet threat and protection monitoring.
Must have a bachelor's degree or equivalent from a four-year college or university, preferably in computer science or related field.
Must have a minimum of five to eight (5-8) years of relevant work experience in a professional information technology environment, CICSO Certified Network Associate preferred, with at least four (4) years of experience supporting Microsoft operating systems, Microsoft Office Suite, and basic knowledge of other computer software and hardware.
Must have experience with the following: Internet security, CISCO SONET, CISCO Switching, Wireless network, EMC network storage, UCS platform, VMWare platform, Microsoft Active Directory, Group Policy, Email – exchange application, Network shares/permissions, and internal FTP services.
Starting pay rate: $80,808 to $90,245 per year, depending on qualifications and experience.
KEYS strongly recommends that applicants familiarize themselves with the area of Key West, including its cost of living, if considering applying.
For more information on this position and to apply, please visit our website at www.keysenergy.com/jobs.
Keys Energy Services - Human Resources
P.O. Box 6100 - Key West, Florida 33041-6100
Fax (305) 295-1070
E-mail: Maria.Abreu@keysenergy.com
Please call (305) 295-1069 if you have questions concerning this position. EOE. Pre-employment drug testing required.
KEYS is a tobacco-free campus.