Meter Service Supervisor – City of Jacksonville Beach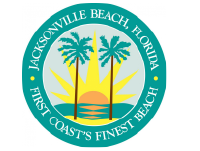 GENERAL DEFINITION AND CONDITIONS OF WORK:
Performs difficult technical and responsible administrative work in supervising the meter service division; does related work as required. Work is performed under the regular supervision of the Electric Utilities Superintendent. Supervision is exercised over meter division staff.
This is medium work requiring the exertion of up to 50 pounds of force occasionally and up to 20 pounds of force frequently or constantly to move objects; work requires stooping, crouching, reaching, walking, lifting, fingering, and grasping; vocal communication is required for expressing or exchanging ideas by means of the spoken word; hearing is required to perceive information at normal spoken word levels; visual acuity is required for preparing and analyzing written or computer data, visual inspection involving small defects and/or small parts, use of measuring devices, operation of motor vehicles or equipment, determining the accuracy and thoroughness of work, and observing general surroundings and activities; the worker is subject to inside and outside environmental conditions.
ESSENTIAL FUNCTIONS/TYPICAL TASKS:
Planning, directing and supervising meter service activities; receiving and responding to customer complaints; preparing, maintaining and reviewing records and files.
Plans, assigns, supervises and reviews the work of all employees engaged in meter reading, and schedules meter re-reads;
Oversees the scheduling of meter reading routes and meter installations;
Oversees the maintenance of repair and calibration records of large meters;
Oversees meter replacement program;
Ensures all vehicles and other equipment in meter division are repaired and maintained;
Assists in budget preparation; assists in administration of approved budget;
Evaluates meter performance, maintains reading schedule, supervises preparation of monthly reports;
Supervises the handling of customer complaints;
Prepares meter books for new utility projects;
Implements new or revised policies and procedures;
Interprets policies and procedures for customers and employees;
Coordinates work between the meter division and other divisions and departments;
Performs related tasks as required.
KNOWLEDGE, SKILLS AND ABILITIES:
Thorough knowledge of the methods and procedures involved in the reading of utility meters and transmitting or recording consumption; thorough knowledge of the geography and street locations within the service area; ability to direct the work of subordinate employees; ability to organize routes; ability to establish and maintain effective working relationships with the general public; ability to deal with customers with tact, diplomacy and firmness; ability to maintain records and prepare various reports; skill in the operation of automated consumption recording equipment;
EDUCATION AND EXPERIENCE:
Any combination of education and experience equivalent to graduation from high school and extensive experience in meter reading and customer relations including some supervisory experience.
SPECIAL REQUIREMENTS:
Possession of an appropriate driver's license valid in the State of Florida.
CORE PURPOSE AND VALUES:
Our employees uphold and promote the mission, vision and core values of the City of
Jacksonville Beach. To be successful, an individual must be able to perform the
essential functions of the job and demonstrate a strong desire to be a part of our EPIC
Team:
Empowerment – Enabling employees to achieve work-life balance & professional
growth and success
Pride – A small coastal city dedicated to displaying a big heart through our
commitment to the community
Integrity – We hold ourselves, individually and collectively, accountable to our
community and our organization
Communication – Open & honest dialogue with our community and throughout
our organization
Teamwork– Working together with our community to achieve common
organizational goals