Meter Data Operations Coordinator – Orlando Utilities Commission (OUC)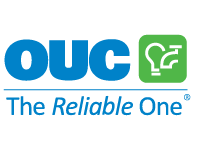 OUC – The Reliable One, an industry leader as the second largest municipal utility in Florida, is looking for qualified individuals to be part of our growing team. We are looking for self-motivated, creative professionals who can assist with achieving our vision of being recognized as the best utility in the nation. In addition, we are seeking individuals who are interested in working for a family friendly employer.
We are seeking an individual for a Regular position as a Meter Data Operations Coordinator in the Meter Data Management Division.
Job Purpose:
The Meter Data Operations Coordinator Supports the day to day business operations for business unit utilizing multiple software application systems related to Automated Metering Infrastructure (AMI), multiple head end systems, meter data and data integration. This includes coordinating projects, assisting manager with oversight of Meter Data Management (MDM) operational activities, and acting as a subject matter expert (SME) on meter-to-cash applications.
Primary Functions:
Serve as a contact for end-users needing relative functional support and business process interpretation as identified in the Technical Requirements Section
Direct the work of MDM team on daily operations as related to assigned projects;
Monitor and validate daily AMI integrations for completeness and escalate any support issues through resolution
Analyze large volumes of data related to meter endpoint usage, events, status, health, instrumentation, accuracy and network performance; identify and implement opportunities for improving workflow and leverage data throughout;
Coordinate technical projects and initiatives that include, but not limited to, the definition of scope, documentation of business requirements, development and management of project plans, communication and mitigation of project risks; Serve as coordinator of department in-flight initiatives, projects and support requests. Coordinate necessary department work sessions, follow up action items and team member activities in order to meet defined deliverable and due dates.
Identify system or process solutions to improve operational effectiveness and customer experience; Facilitate requirements and leverage team meter application expertise of configurations needed to support OUC processes and system flows: document and identify application errors, review product enhancement/ release notes, make recommendations on how to maximize functionality and mitigate risk, provide training and produce relative documentation;
Act as a liaison between technical analysts/programmers, vendors, solution providers, consultants and functional personnel; effectively negotiate and resolve conflict between stakeholders;
Interface with functional users and technical resources to define and document functional system capabilities, business requirements regarding application software, and integrations;
Utilize structured interviewing and documentation techniques while scheduling, coordinating, facilitating, and managing requirements sessions from beginning to final production delivery;
Identify opportunities for improvement within the system, such as associated integrations and business processes, and clearly articulate recommendations for enhancement;
Develop and maintain documentation regarding system functionality, testing, training, policy manual changes, and business process documentation;
Serve as a project lead or participant in technical upgrades for AMI solutions, Customer Information System (CIS), MDM or related applications; research and utilize new features of product (application) upgrades/enhancements while proactively identifying mitigation plans for any potential deficiencies or gaps;
Develop and maintain productive working relationships with key functional and technical personnel; contact vendors and consultants to resolve problems with products or solutions as needed;
Participate in industry working groups, conferences, and other forums to maintain application expertise, knowledge of industry trends, and best practices;
Handle scheduled on-call rotation or shift work responsibilities, as needed;
Perform other duties as assigned
Requirements:
Bachelor's Degree in Computer Science, Engineering, Information Technology, or Business Administration from an accredited college or university
Minimum of five (5) years of experience as a Business Analyst (system support role) in a meter-to-cash system support role, or related experience (including SQL (structured query language) and data mining/analysis), to include a minimum of three (3) years of experience in Meter to Cash Suite (i.e. Oracle Utilities, Elster) and all defined interfaces, and add on functionality (i.e. meter headend systems, prepaid, consumer usage dashboards, outage management and data analysis tools)
PMP or project management certifications/coursework (preferred);
Demonstrated working knowledge and competency in (3) or more of the following areas:
SQL or Access query;
AMI Network (HeadEndSystems) software;Route management software;
Meter data analytics software (i.e. DataRaker);
Aggregation/estimation/editing methods for interval data via meter data applications (i.e. Oracle MDM, MV-90, etc.);
Internal database structures related to various meter data applications (i.e. CIS, MDM, MV-90, OMS, GIS, etc.);
Data Analysis/Data Lake concepts and tools such as big data (Hadoop, AWS), scripting tools (Python, R)
Data Center Operations
Working knowledge of all, but not limited to the following:
Structured methodologies (i.e. FADE, SDLC, Agile, and other best practices);
Software to include: Customer Information System (Oracle Utilities preferred, i.e. Customer Care and Billing [CC&B]), MDM, CGI Modules, Outage Management System (OMS), Pragma CAD, Moblite, AutoCAD, ESRI Geographic Information Systems (GIS), MS Visio, MS Project, Smart Grid Gateway [SGG], Honeywell Netsense (formally Elster EAMS), Leidos, Exceleron, Web, IVR, CGI;
Meter-to-cash applications' core functionality and key integrations;
Smart Grid initiatives
Data Analytics in corporate business functions;
Process of researching and piloting new technologies (i.e. 3D printing, wearable technology, mobile devices,
Technology issues with hardware, software, and network issues;
Familiarity with all, but not limited to the following:
Prepaid metering;
Advanced Metering Infrastructure (AMI);
Software Application (i.e.);
Create pivot tables in Excel;
Structured Query Language (SQL);
Business Process Documentation (BPD) methodologies & tools (i.e. Visio)
Related industry (IIBA, EACOE, PMI), organizational and departmental policies, legal guides, best practices and procedures, ordinances and laws;
Ability to:
Use productivity tools such as Qlik, Tableau, Power BI, Access for analysis/data behavior/data mining;
Develop department and project key performance indicators;
Track costs for a project (i.e. work orders, invoices, actuals versus budget);
Perform data analysis related to meter endpoint usage, events, status, health, instrumentation and network performance statistics;
Learn new enterprise applications (i.e. ePets, Documentum, Sharepoint, Oracle Utilities, CGI Suite);
Manage technical projects using relevant project/business management software(s);
Take on new bolt on applications and technologies;
Provide work-flow and technical guidance to others; document business processes and effectively identify gaps
Make arithmetic computations using whole numbers, fractions and decimals, rates, ratios, and percentages;
Use Microsoft Office Suite (Word, Excel [to include look-up tables, macros, and graphics], Outlook, Powerpoint [to include enhanced presentation techniques: pictures, graphics, and imbedding videos], etc.) and standard office equipment (computer, fax, telephone, copier, etc.);
Rate of Pay: FSO09E Salary $79,537.00 - 104,394.00
To apply: https://ouc.csod.com/ats/careersite/JobDetails.aspx?site=1&id=833