Mechanical Technician – JEA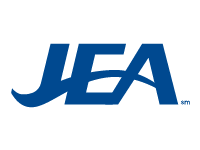 Description:
Under general supervision, performs welding, machining and mechanical work associated with the maintenance of power plant equipment. Job requires working knowledge of the tools used in the maintenance of power plant equipment sufficient to perform a range of varied, non-routine activities. Procedures are established and a number of specific guidelines are available requiring judgment in locating and selecting the most appropriate methods, techniques and procedures to apply to specific cases. Solves routine or recurring problems and identifies and suggests solutions to more complex problems. Work is evaluated in progress and upon completion for accuracy and completeness in following instructions and established procedures. Regular contact with individuals at all levels in other work groups and outside the organization is required to obtain, clarify or provide information. May be required to work in a maintenance planning capacity on a rotational basis. Ability to support plant operations as needed and to perform work in which qualified.
To view complete descirption and apply please visit here.