Manager, System Protection & Control – JEA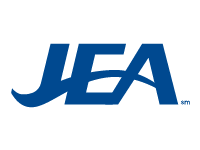 As the eighth largest municipal utility in the U.S., located in Jacksonville, Florida, we not only actively participate in and contribute to community-wide projects, but provide rewarding and stimulating careers to all of our team members. At JEA, we offer a competitive total compensation package and exceptional career advancement opportunities.
Manager, System Protection & Control – REQ11488

POSITION SUMMARY
Responsible for planning, coordinating, installing and maintaining protective relay systems and associated equipment, for JEA's bulk power system, including generation, transmission, substation and distribution facilities within applicable regulatory requirements. Responsible for installing and maintaining field SCADA, and other control equipment for JEA's electric facilities. Corrective and predictive maintenance tasks/jobs. Refer to PMP technical factors for additional position accountabilities.

EDUCATION/WORK EXPERIENCE REQUIREMENTS:
Bachelor's degree in electrical engineering or related field preferred.
AND
Five (5) years successful experience with an electric utility.
Five or more year's successful experience in protective relay systems preferred.
OR
An equivalent combination of education, experience and/or training.
LICENSING/CERTIFICATION/REGISTRATION:
A valid driver's license is required prior to appointment and must be maintained during employment.
Professional Engineering registration in the State of Florida preferred.

To be considered for this opportunity, please apply online at www.jea.com/careers