Manager, Safety & Risk – Utilities Commission, City of New Smyrna Beach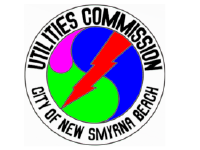 The Manager of Safety & Risk is responsible for implementing and managing an organizational Safety Management System (SMS) that effectively identifies and controls risks and losses at the Utilities Commission. The Manager is responsible for everyday guidance and direction for the planning, implementation and operation of the Utilities Commission Safety Management System (SMS) and for ensuring the company complies with federal, state, and local laws dealing with safety, environmental, accident and health hazards, loss prevention, and employee training. Additionally, the Manager analyzes and classifies risks as to frequency and potential severity and measures financial impact of risk to the UC, and selects appropriate technique to minimize loss.
For a complete job description, visit www.ucnsb.org/careers.
This position requires the following education and experience:

Associate's degree in business or management required. Bachelor's degree in the previous stated and related fields preferred. A minimum of seven years of experience in safety management required; experience in risk management, including workers' compensation a plus. Experience in the utility industry preferred.
Other Qualifications
Florida Driver's License Class E required. Ability to work flexible hours and to respond to emergencies outside of regular working hours, as required. Work may require some travel within the New Smyrna Beach and surrounding areas.
Vital that candidates are analytical with problem-solving skills and good attention to small details. Professional must have the communication skills to relay safety information and improvements to others. Candidate must be skilled and experienced in risk and hazard analysis.
Salary range: Min: $75,719; MRP: $96,542; Max: not to exceed 20% of MRP
Send resume to jobs@ucnsb.org. Mail resumes to Human Resources, PO Box 100 New Smyrna Beach, FL. 32170, or submit online at www.ucnsb.org/careers.
EOE/DFWP