Manager of Regulatory Compliance – Florida Municipal Power Agency (FMPA)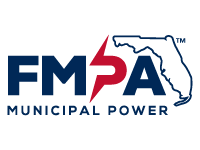 Florida Municipal Power Agency (FMPA) is a wholesale power agency owned by municipal electric utilities in Florida. FMPA's mission is to provide low-cost, reliable and clean power plus value-added services for FMPA's owner-customers that benefit their communities and customers.
We are looking for a Manager of Regulatory Compliance. Primary responsibilities include FMPA compliance with NERC and SERC requirements; supporting FMPA members with their NERC and SERC compliance matters, including facilitating information sharing among FMPA's members through regular conference calls and workshops; and providing industry influence in the development and drafting of new standards on behalf of FMPA and its members. You will also be responsible for monitoring policies and procedures to ensure Agency staff is compliant with industry standards and supporting power plant operations with compliance matters. Assists with filing self-certifications, overseeing FMPA's internal compliance program, and managing reliability and regulatory risk. This role participates and coordinates peer review audits for FMPA's members and oversees the document management system including Critical Infrastructure Communications thoroughly and effectively with FMPA members. Maintaining and building positive and productive relationships with FMPA staff, members, associates, and industry professionals is essential. This role reports directly to the General Counsel and Chief Legal Officer and interfaces closely with the Assistance General Counsel and Regulatory Compliance Counsel, directors, and multiple subject matter experts within FMPA and with its member utilities.
Position Requirements
Bachelor's degree with coursework in electrical engineering, business, legal, auditing or related field
Minimum of 3-5 years of recent, direct experience in NERC compliance management efforts or equivalent
Ability to exercise considerable, independent, engineering judgment in electrical engineering work
Strong organizational skills with the ability to manage multiple tasks simultaneously
Knowledge of relevant industry practices, standards and Regulatory Requirements
For more information and how to apply, please visit our career portal through the link below.