Manager Customer Solutions - JEA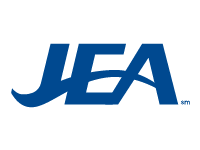 As the eighth largest municipal utility in the U.S., located in Jacksonville, Florida, we not only actively participate in and contribute to community-wide projects, but provide rewarding and stimulating careers to all of our team members. At JEA, we offer a competitive total compensation package and exceptional career advancement opportunities.
Manager Customer Solutions - REQ11536

POSITION SUMMARY
This position has overall responsibility for the development, implementation and successful operation of a portfolio of JEA customer programs. This position articulates a program's strategy and objectives and assesses how it will impact the business by defining and overseeing a list of dependent projects needed to reach the program's overall goals to include: project and/or program oversight; assigns, schedules, coordinates, and directs cross functional teams and contractors to meet program objectives; and ensures all work is completed in accordance with established policies, regulations and operating procedures while meeting requirements for cost, schedule and customer satisfaction. Responsibilities will include market research, data gathering and interpretation, customer journey mapping, business and customer problem solving, and customer engagement. The focus of contributions will support all elements of program design, program implementation and customer program operations.
Education: Bachelor's degree in Business Administration, Management, Marketing, or other related field
AND
Required Experience: Five (5) years of successful experience in utility based customer program development and deployment including:
Experience in product and program development
Experience in project management (agile preferred)
Experience in program management
Experience with customer products and services, including, but not limited to billing solutions and prepaid services
Experience in the utilization of benefit/cost data, customer data, and key performance indicators to drive results
OR
A nine (9) year equivalent combination of training, education, or experience.
License/Certifications/Registrations:
A valid driver's license is required prior to employment and must be maintained during employment in this class.

To be considered for this opportunity, please apply online at www.jea.com/careers