Machinist - Mechanical Tech II (Power Plant) – Orlando Utilities Commission (OUC)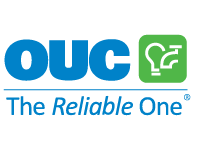 OUC – The Reliable One, an industry leader as the second largest municipal utility in Florida, is looking for qualified individuals to be part of our growing team. We are looking for self-motivated, creative professionals who can assist with achieving our vision of being recognized as the best utility in the nation.
We are seeking an individual for a Regular position as a Machinist - Mechanical Tech II (Power Plant) in the Stanton-Maintenance Division at the Stanton Energy Center.
Job Purpose:
Machinist - Troubleshooting, maintenance, and preventive maintenance of power plant mechanical equipment such as pumps, air compressors, turbine, piping, valves, boilers, etc.
Primary Functions:
Perform maintenance activities on steam turbine, high and low horse power fans, bearings, hydraulic systems, centrifugal pumps, gear pumps, vertical dry pit pumps, air compressors, etc. Operate machine shop equipment and perform welding duties as required. Troubleshoot mechanical systems, including problem identification, evaluation of alternate solutions, and implementation of corrective action.
Requirements:
High School diploma or equivalent. Machinist, welding and millwright courses are desirable.
Minimum of 4 years of power plant, or 7 years of equivalent industrial multi-craft mechanical experience.
Machinist and millwright skills are required. Welding skills desirable; structural and pipe welding; air conditioning desirable.
Working knowledge of general industrial safety skills.
Knowledge of basic power plant operations is desirable.
Verbal and written communication skills.
Possess ability to read and understand mechanical, structural and piping and instrument drawings.
Possess basic skills for use of computers.
Ability to operate specialized vehicles such as forklifts, scissor lifts, etc. and maintain required licenses or certifications.
Driver's license must meet OUC standards.
Ability to work extended hours when required, including nights, weekends and holidays.
Ability to communicate with all levels of plant personnel, both verbally and on in-plant radios and paging systems.
Physically able to push, pull and lift 50 pounds.
Physically able to negotiate inclines, stairs, ladders and scaffolding. Able to perform physically demanding activities while working in all types of extreme environments, both inside and outside. Job requires candidates to bend, kneel, crawl, stoop, and stand for long periods of time.
Able to work in confined spaces.
Power plant environment includes rotating equipment, electrical equipment, high noise areas, and elevations in excess of 100 feet.
A written assessment is required for this position. Skills will be evaluated by a practical exercise and demonstration of actual hands-on job duties.
Ability to work overtime hours, holidays, weekends.
Rate of Pay: H35 Hourly $29.97 - 34.64
To apply: https://ouc.csod.com/ats/careersite/JobDetails.aspx?site=1&id=814