Lineman Apprentice – City of Chattahoochee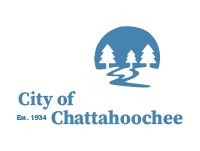 Compensation: $30,000 minimum annually (dependent on relevant qualifications and job experience) plus FRS retirement package, very generous sick and vacation time accrual benefit, as well as, 100% employer paid CHP health insurance package
Location: 115 Lincoln Drive, Chattahoochee, FL 32324
Job Type: Full-Time Non-Exempt
Department: Electric
Closing Date and Time: Thursday September 26, 2019 3:00 PM EST; All completed resumes, cover letters, and applications must be turned into City Hall (22 Jefferson Street)
Contact Person: Stewart Hall (850) 663-4475
MAJOR FUNCTIONS
Entry level position; through study and supervised on-the-job training can advance to Lineman classification.
An Apprentice Lineman performs a variety of tasks involved in the construction, maintenance and extension of power, lighting and signal systems; all work is performed under the immediate direction and supervision of the Electric Foreman. This period of training is intended to teach the basic skills and use of all materials associated with the trade to the Apprentice Lineman.
ESSENTIAL AND OTHER IMPORTANT JOB DUTIES
Essential Duties
Assist line crew in routine tasks of erection, maintenance and repair of electrical systems while learning the skills necessary to be a lineman. Respond to verbal requests from linemen while working on energized lines and providing appropriate assistance as required. May trim trees and brush prior to new construction, during repairs of damaged lines, or as a part of routine maintenance. Assist in stringing transmission cables. Bolt structural members of tower and electrical hardware together to form tower assemblies. Learn to use hand tools and equipment safely. Perform other job-related duties as authorized by supervisor. Other duties and tasks as needed.
DESIRABLE QUALIFICATIONS
Minimum Training and Experience
High school diploma or equivalent.
Must possess a valid Florida Driver License.
Ability to develop the skills of a Lineman required for certification.
Ability to learn the electrical distribution system of the City as far as service area and districts.
Ability to use all extremities, do heavy lifting and pulling, work in adverse weather conditions and not have a fear of working at heights in a bucket.
HOW TO APPLY
Individuals wishing to apply for this position must turn in a completed cover letter, resume, and City of Chattahoochee application packet no later than the closing time and date referenced above. The individual must fill out an application packet to be considered for hire as a cover letter and resume will not substitute for the completed application packet. This packet may be picked up at either City Hall (22 Jefferson Street) or the City Utilities and Public Works Office (115 Lincoln Drive). All completed applications, resumes, and cover letters must be received by City Hall. The City of Chattahoochee prioritizes and is committed to continuously providing a workplace where equal employment opportunity is afforded to all people.