Lineman – Utilities Commission, City of New Smyrna Beach (UCNSB)
https://www.ucnsb.org/job/lineman-0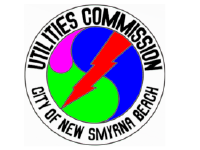 Job Summary
This is a semi-skilled, entry level position responsible for the maintenance, repair, and construction of water services, mains, meters, fire hydrants, valves, and other aspects of water supply to the customers. This position performs work on sewer laterals and mains and other aspects of the sanitary sewer system.
**This position requires advancement to the position of UEII within two years from date of hire.
For detailed description and to apply, click here.