Lineman - City of Lake Worth Beach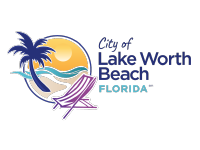 This position is part of the International Brotherhood of Electrical Workers (IBEW) based on a 40-hour work week with a starting rate of $34.82-$38.28 per hour. This position will work out of the Utilities Building located at 1900 2nd Avenue North, Lake Worth, FL 33460.
In addition, this position offers:
Vacation and Sick Leave Accruals
13 Paid Holidays
City of Lake Worth Beach Medical Benefits that include Life Insurance, Dental and Vision coverage
Retirement Plan
ESSENTIAL DUTIES AND RESPONSIBILITIES:

This position will climb poles to repair, replace; or construct power lines, lightning arrestors, insulators, transformers, street lights, capacitor banks, switches, circuit breakers, cross arms, graces, guys and related over head and underground distribution and transmission equipment
Monitors electrical loads and circuits by use of ammeters, altimeters, ohmmeters, and related testing equipment, splices cable replaces fuses and locates and clears short circuits and other sources of power failures, makes adjustment to increase or decrease voltage
Uses hot sticks, switch stick, fuse pullers, rubber gloves and other safety equipment to repair energized and de-energized lines and circuits
Handles a variety of emergency problems during and after storms
Sets meters, makes load check and provides other customer services as required
Oversees crew when Foreman is absent
KNOWLEDGE, SKILLS AND ABILITIES:
Knowledge of methods, materials and tolls used in line construction and maintenance work
Knowledge of principles of electric theory
Knowledge of first aid, including artificial respiration
Ability to understand and follow oral and written instructions
Ability to climb poles and work ate moderate heights to handle high voltage wires
Skill in the use and care of line tools and testing equipment
Physical strength and agility to do strenuous manual work under varying weather conditions
EDUCATION AND EXPERIENCE:
High school diploma/GED; completion of satisfactory apprenticeship as an Apprentice Lineman or any combination of training and experience.

CERTIFICATES AND LICENSES:
Valid state of Florida class CDL driver's license.

PROCEDURE FOR APPLYING:
Interested parties should forward a completed application packages to:
City of Lake Worth
Attn: Human Resources
7 N. Dixie Highway
Lake Worth, FL 33460
Or visit our website at: www.lakeworth.org
Each application package should include the following:
Resume of previous work experience and cover letter summarizing relevant experience
City of Lake Worth Beach Application
https://www.lakeworth.org/files/files/forms/hr/Employment%20Application.pdf
Applicants for positions with the City of Lake Worth Beach should know and be aware of the following:
Please note incomplete applications will not be considered. Applications will be received until the position is filled. Submission of an application does not guarantee the applicant an interview.
Applicants for employment who become candidates for available employment positions should note employment is contingent upon satisfactory completion of all reference checks and pre-employment physical satisfaction. Upon request, information on the nature and scope of an inquiry will be provided under FS 119.
Furthermore, most of the job classifications within the City of Lake Worth Beach workforce are covered by Collective Bargaining Agreements with the Public Employees Union (PEU), Professional Managers and Supervisors Association (PMSA), and International Brotherhood of Electrical Workers (IBEW). Consistent with Chapter 447 of the Florida Statutes, a bargaining unit employee has the right to join or not join the union. However, the Union is not obligated to represent a non-member.