Line Crew Tree Trimmer Helper – City of Wauchula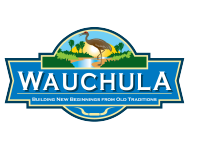 The City of Wauchula is now accepting applications for a Line Crew Tree Trimmer Helper. This is a skilled position requiring pruning, trimming and pulling trees around power lines. Selected applicant will be required to operate a chipper/bucket truck and maintain trimming equipment. Experience is preferred but not required. A high school diploma or GED is required. This position has potential room for advancement. A Class "B" CDL is required, or the ability to obtain one within 3 months from date of hire. Competitive salary and benefits, complete job description is available upon request. Apply at the City of Wauchula Administrative Complex at 126 S. 7th Avenue, Wauchula or send application and resume to terri@cityofwauchula.com.
Accepting applications until position is filled.
The City of Wauchula complies with EEO, ADAAA & Veterans Preference.