Line Crew Tree Trimmer – City of Wauchula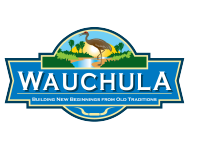 Skilled work pruning, trimming, pulling trees around power lines.
Operate chipper/bucket truck, maintain trimming equipment. 4 yrs experience in tree care preferred.
High school diploma or GED required.
Class "B" CDL required.
Good salary & benefits.
Full job description available upon request. Apply at Wauchula Administrative Complex at 126 S 7th Ave., Wauchula or send application and resume to terri@cityofwauchula.com.
Accepting applications until position is filled.