Instrument and Control Technician – JEA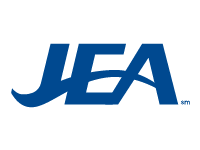 As the eighth largest municipal utility in the U.S., located in Jacksonville, Florida, we not only actively participate in and contribute to community-wide projects, but provide rewarding and stimulating careers to all of our team members. At JEA, we offer a competitive total compensation package and exceptional career advancement opportunities.
Instrument and Control Technician – REQ11482

POSITION SUMMARY
Under limited supervision, modifies, maintains, troubleshoots and repairs major control and monitoring systems and power plant instrumentation for generating units. Job requires in-depth knowledge of the general principles of chemistry, physics, electricity and pneumatics, sufficient to perform a broad range of complex skilled craft activities. Guidelines are available but are not completely applicable to the work or have gaps in specificity requiring judgment in interpreting, analyzing and adapting methods, techniques and procedures to specific cases or problems. Solves complex problems within established parameters and identifies and recommends responses to new and unusual situations. Completed work is evaluated for technical soundness, appropriateness and conformity with policies and requirements. Regular contact with individuals in other work groups and individuals in leadership positions both inside and outside the organization is required to plan, coordinate or advise on work efforts or to solve operating problems.

OPEN REQUIREMENTS:
High School diploma or equivalent and a minimum of four (4) years experience at the journeyman level in instrument and control maintenance of an industrial facility such as power plants, pulp and paper mills, brewery plants, chemical plants or refineries.
To be considered for employment the applicant will be required to pass a Physical Abilities Test that is representative of the physical demands of the job.
LICENSING/CERTIFICATION/REGISTRATION:
A valid driver's license is required prior to employment and must be maintained during employment in this classification.
This is a Safety Sensitive position-
Hazardous equipment/conditions
Systems Operator

To be considered for this opportunity, please apply online at www.jea.com/careers