GIS Technician – Kissimmee Utility Authority (KUA)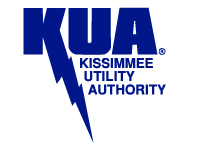 General Definition of Work
Performs general work in the geographic Information system (GIS) in order to keep the system current with changes. Responsible technical work in the preparation and maintenance of electric utility drawings. Does related work as required. Work is performed under regular supervision.
Typical Tasks
Update and maintain GIS data through established workflows. Maintain the integrity of system connectivity as related to modifications made. Uphold the quality requirements established for GIS data. Import AutoCAD drawing files into GIS for use as base maps for design functions. Perform general GIS data projects as assigned. General understanding of other areas of GIS such as viewing, design, outage management, web mapping, etc. in order to assist users in the use of their software. Assist in training efforts where necessary in these other areas. Performs print or document creation as requested. Perform field work in the acquisition of GIS data as needed. Prepares and maintains technical drawings. Prepare standard drawings for work to be accomplished in accordance with KUA specifications. Prepare overlays, special maps/drawings from instructions. Layout, draw, check, and keeps up to date utility maps and drawings. Creates scanned documents from provided drawings and maps. Maintain detailed records. Assist in preparing plans and specifications. Utilize GIS and CAD software in the performance of all of the above tasks. Publish documents to SharePoint sites and maintains up to date published document libraries and network locations. Perform related task as required.
Knowledge, Skills, and Abilities
General knowledge of engineering maps and records. General knowledge of the terminology, methods, practices and techniques of GIS and engineering drafting. Some knowledge of trigonometry as applied to the computation of angles, areas, distance and traverses. Ability to make complex arithmetic calculations. Ability to understand and work from oral and written instructions and sketches. Skilled in the use of AutoCAD, ArcGIS, and ArcFM software. Ability to work well with other employees, departments and the general public. Must have skill for paying attention to details. Must be flexible and able to effectively respond to some work task on short notice. May conduct work project design field observations.
Education and Experience
Graduation from high school supplemented by drafting, CAD, or GIS courses and some experience in CAD or GIS work. Knowledge in the use of personal computers. Knowledge in the use of AUTOCAD software in the drawing of civil and/or electrical engineering drawings. Considerable knowledge in the use of ArcGIS software. Any combination of education, training and experience.
Special Requirements
Possession of a valid appropriate driver's license issued by the State of Florida.
To apply visit KUA Jobs