GIS Technician - City of Leesburg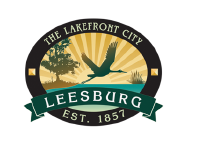 Under general supervision of GIS Manager, the purpose of the class is to perform skilled technical work in the maintenance of municipal geographical data. This is accomplished through research, gathering source material, data entry, digitizing and running custom software. The class is also responsible for having knowledge of software, hardware, peripheral equipment and terminology related to GIS. The incumbent updates and transfers geographical data, and prepares maps, sketches, and related graphical media as directed. Work is reviewed through observation for accuracy and compliance with the desired results. Performs related work as required. A high school diploma or GED.
This position is the entry level position into the GIS Division, and the employee will receive on the job training. Has thorough knowledge of standard terminology, techniques, and practices of drafting, computer equipment, graphic media, and associated peripheral equipment utilized in maintaining and processing geographical data, technical aspects of computer scripting, and various modern scripting languages, mathematics including algebra, trigonometry and plane geometry, product types in ArcMap and ArcCatalog, principles, practices, methods and spatial application development techniques related to an ESRI based GIS system. Is able to evaluate user needs concerning data requests, has the ability to create presentation-grade maps and graphics using GIS software. Vocational/technical diploma in drafting, surveying, mapping, or related GIS focus; with working knowledge of modern GIS programs, experience with ESRI ArcGIS is preferred. Must possess a valid Florida driver's license and satisfactory driving record as a condition of initial and continued employment.
To view complete description and to apply visit here.