GIS Analyst - City of St. Cloud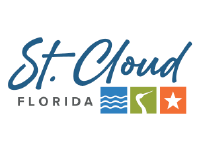 Description
WORK HOURS: MONDAY THROUGH FRIDAY 8:00 AM TO 5:00 PM
This position requires an individual to design, prepare, install, and maintain surveillance cameras, access controllers, routers, servers, databases, and other components related to security systems.
Major Duties
Duties and Responsibilities
The functions listed below are those that represent the majority of the time spent working in this position. Management may assign additional functions related to the type of work of the position as necessary.
Maintains the security and employee identification card system.
Installs, configures and tests IP-based networking hardware including, but not limited to, cameras, readers, locksets, switches, routers, and servers.
Troubleshoots and diagnoses networking issues.
Operates and utilizes various computerized mapping equipment, software and databases from the City's Geographic Information
System (GIS) and computer-aided design/drafting hardware and software.
Researches, evaluates, recommends, designs and implements technical solutions to achieve application objectives.
Organizes materials and equipment for projects; schedules installation and updates.
Performs related work as assigned.
To view complete description and to apply visit here.