Experienced Utility Journeyman Level Lineman – OUC - The Reliable One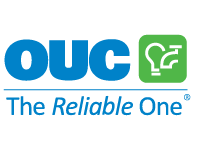 OUC – The Reliable One, an industry leader as the second largest municipal utility in Florida, is looking for qualified individuals to be part of our growing team. We are looking for self-motivated, creative professionals who can assist with achieving our vision of being recognized as the best utility in the nation.
We are seeking an individual for a Regular position as a Experienced Utility Journeyman Level Lineman in the Electric & Water Distribution Division.
Job Purpose:
For the Journeymen level position (Line Technician I) candidates should have at least 8 years of experience in construction and maintenance of overhead and underground electric distribution systems through 35kv and overhead transmission systems through 230kv. Work involves pole/tower climbing and equipment operation and is performed at elevated heights (to 150 feet) and in enclosed (below grade) spaces. Work is performed on energized systems through 35,000 volts.
Primary Functions:
Demonstrated proficiency to qualify for a journeymen level position through work experience, training, completion of all sections of the field sign-off manual, testing, and field performance.
Able to work alone on energized primary voltage circuits and equipment in accordance with OUC safe work practices.
Perform construction of overhead lines, setting/climbing poles, installing overhead transformers and wires and assembling various components.
Perform construction of underground lines; setting pad mounted and below grade transformers, installing cables and conductors and assembling various components.
Act as a Trouble Technician to install/restore electric services, make repairs to high voltage facilities, respond to system emergencies, accomplish objectives for system operation and facilitate a high quality of customer service.
Operate all manner of bucket trucks, boom trucks, line trucks, hydraulic equipment and mechanical tools/devices associated with utility line work.
Work over time and respond to call out for work at all hours, on weekends/holidays and in all manner of inclement weather.
Requirements:
High school diploma or equivalent education.
Journeymen - Line Technician I - Eight (8) years of total experience in Construction and Maintenance as detailed above.
Must possess and maintain a valid State of Florida Class A CDL driver's license.
Customer Service Oriented – Possess a desire to resolve customer issues and service customers.
Dedicated – Have a sincere interest in getting the job done to the point of making personal sacrifices.
Dependable – Can be relied upon to complete tasks.
Diagnose Problems – Ability to analyze complex problems and discover the core of the problem.
Initiative – Ability to take it upon yourself to accomplish business objectives.
Mentoring / Coaching – Ability to show others how to succeed and set an example for others.
Trustworthy – Ability to be entrusted with the components (tools, information, etc.) of the job.
Teamwork – Take action that best suits the Commission / Department / Division, work group, etc.
Technical/Functional Expertise – Ability to perform the direct job tasks at a high level.
Candidates for this position will be given a written and field assessment.
OUC–The Reliable One is an Equal Opportunity Employer who is committed through responsible management policies to recruit, hire, promote, train, transfer, compensate, and administer all other personnel actions without regard to race, color, ethnicity, national origin, age, religion, disability, marital status, gender, sexual orientation, gender identity or expression, genetic information and any other factor prohibited under applicable federal, state, and local civil rights laws, rules and regulations.
OUC Offers a competitive compensation & benefits package which includes paid medical program for employee, free life insurance, retirement benefits including a cash balance account with employer matching along with a health reimbursement account, paid vacation, holidays, and sick time.
To apply visit: OUC Jobsite