Engineering Technician II - FPUA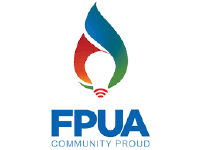 Position Summary and Qualifications
Moderately difficult, professional technical work responsible for the preparation of design documents for extensions, repairs, modifications and retirements of utility facilities. Reports to the Utility Designer.
Must possess:
considerable knowledge and skill in the use of personal computer and Microsoft Office applications (Word, Excel and Powerpoint).
considerable knowledge and experience using AutoCAD design software, particularly as it relates to design of utility facilities.
working knowledge of ESRI ArcGIS software and tools, Schneider Electric ArcFM software.
considerable knowledge of principles, practices, and techniques of engineering design and drafting.
ability to complete utility system designs with minimal assistance.
basic knowledge of engineering formulas and principles. Basic knowledge of algebra, geometry and trigonometry.
knowledge of Maintenance of Traffic (MOT) and ability to prepare MOT plans for utility construction projects.
knowledge of laws, statutes, codes, and ordinances governing projects for electric, gas, and fiber facility construction.
knowledge of safe work practices and applicable field safety equipment.
ability to manage small to medium utility construction projects from inception to closeout.
ability to accurately prepare construction cost estimate.
ability to coordinate work for a survey crew under direct supervision.
To view complete description and to apply visit here.