Engineering Technician I - KUA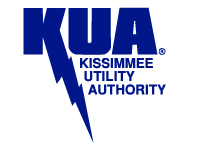 GENERAL DEFINITION OF WORK:
Performs technical work in the design of electric distribution system extensions, modifications and repairs. Does related work as required. Work is performed under regular supervision of the Manager of Distribution Engineering.
TYPICAL TASKS:
Works with builders, developers, contractors, governmental agencies and other customers in order to develop requirements for electrical distribution facilities to serve KUA electric customers.
Plans and prepares designs and estimates for new electrical distribution facilities as well as maintenance and improvements of existing electrical facilities.
Field stakes layout of projects for electric distribution system additions.
Reviews property plats and easement deeds to ensure the appropriate information is obtained.
Reviews and processes new service orders to ensure adequate facilities are in place to provide service and updates the Geographic Information System (GIS) accordingly.
Prepares City, County, State, and Railroad permits as required. Assigns traffic control plan in accordance with FDOT Index 600 per project requirement.
Prepares notification to telecommunication companies attached to our facilities, as required per project, and monitors the process until completion.
Monitors overhead and underground electrical construction work in progress and coordinates with construction personnel until it is completed.
Prepares as-builts for completed projects.
Performs emergency damage assessment of electric facilities.
Performs other related duties as required.
KNOWLEDGE, SKILLS AND ABILITIES:
Knowledge of the principles and practices of electric distribution system design. Thorough knowledge in the use of computers, computer software, including Microsoft Office Suite, particularly Excel and Word. Knowledge in the use of computer aided drawing software and tools including AutoCad and GIS related design tools. General knowledge in surveying techniques. Knowledge in the practices of electrical distribution construction techniques. Knowledge of NEC, NESC and other local codes as applicable to the job functions. Ability to learn and utilize software, hardware and other applications, tools and equipment as required in order to perform the tasks of the job. Ability to understand legal descriptions needed for easements. Ability to establish and maintain effective working relationships with others. May be required to lift or displace up to 50 pounds.
EDUCATION AND EXPERIENCE:
Graduation from an accredited high school or possession of an acceptable equivalency diploma. Graduation from a two (2) year technical school or community college with major course work in Engineering (A.A. or A.S. degree). A comparable combination of education and experience may be substituted for the minimum qualifications.
SPECIAL REQUIREMENTS:
Possession of a valid appropriate driver's license issued by the State of Florida.
Possession of a valid Florida Department of Transportation Approved - Temporary Traffic Control Advanced Course Certification or ability to obtain certification within one year from the date of employment.
Possession of a valid Roadway Worker Protection Certification or ability to obtain certification within one year from the date of employment.
To view complete description and to apply visit here.