Emerging Technologies Engineer – Orlando Utilities Commission (OUC)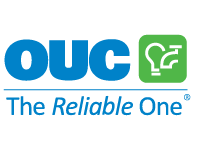 OUC – The Reliable One, an industry leader as the second largest municipal utility in Florida, is looking for qualified individuals to be part of our growing team. We are looking for self-motivated, creative professionals who can assist with achieving our vision of being recognized as the best utility in the nation. In addition, we are seeking individuals who are interested in working for a family friendly employer. Bring your experience in modeling, simulation, and/or data analysis, research, hands-on implementation, and, if applicable, computer aided design (CAD) and your Bachelor's Degree in Computer Engineering, Software Engineering to OUC.
We are seeking an individual for a Regular position as a Emerging Technologies Engineer in the Strategy & Emerging Technology Division.
We are seeking an individual for a Regular position as a Emerging Technologies Engineer in the Emerging Technologies Department of the Sustainability, Strategy & Emerging Technologies Division.
Job Purpose:
Responsible for providing technical subject matter expertise on research and development activities for emerging energy technologies, including but not limited to solar PV, battery storage. Responsible for performing critical tasks related to emerging technologies from development to implementation related to utility applications.
Primary Functions:
Evaluate technical feasibility of emerging energy technologies;
Conduct technical due-diligence of project proposals;
Data analytics, modeling and simulation;
Identify technology gaps and develop solutions;
Liaise with external researchers to gain knowledge about what is being done and what works well;
Develop prototypes for proof of concept testing;
Develop background research and reports;
Perform engineering design and modeling of new or refined energy technology products;
Coordinate activities for assigned emerging technology projects which include developing research procedures and testing protocols, documenting processes and results;
Perform various support activities related to Emerging Technologies as needed;
Perform other duties as assigned.
Requirements:
· Bachelor's Degree in Computer Engineering, Software Engineering, Mechanical Engineering or Electrical Engineering, from an ABET accredited college or university;
· Minimum of five (5) years of engineering experience, to include three (3) years of experience in modeling, simulation, and/or data analysis, research, hands-on implementation, and, if applicable, computer aided design (CAD);
· Experience working within University structures and requirements (preferred);
· Professional Engineer License (preferred, if applicable);
· Valid Driver's License
Rate of Pay: SS11E Salary $79,957.00 - 104,943.00
To apply: https://ouc.csod.com/ats/careersite/JobDetails.aspx?site=1&id=819