Electrical Engineer - Utilities Commission, City of New Smyrna Beach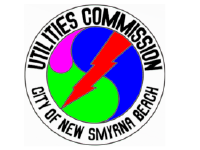 Job Summary
This is a professional position providing electrical engineering and support to the UC's electric, water, reuse, and pollution control utility operations and planning for short and long-term system growth. Under the direction of the Electrical Engineering Manager, this position works with operating department personnel in the planning and execution of the electrical engineering requirements of the UC's operating systems.
Responsibilities
Manages electrical and generation related projects
Project management of C.I.P.
Prepares construction plans and specifications for electrical projects
Designs proposed UC electric facilities to enhance customer service and provide service to new residential and commercial customers
Qualifications

Bachelor's degree in Electrical Engineering is required
Study emphasis on power is preferred; electrical utility experience is a plus
A minimum of five years of experience in electrical engineering is required
PE Designation preferred
Employment Type
Full-time
To apply visit here.