Electric Utility Director – City of Fort Meade
AS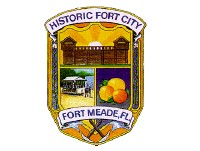 Job Title: Electric Utility Director
Department: Electric Utility
Reporting Relationship: City Manager
General Purpose:

This is highly responsible administrative, professional and technical work involved in planning, organizing, directing, coordinating, leading and managing all facets of a municipal Electric Utility operations for 2,700 customers. Electric territory includes areas outside the corporate limits. The system is comprised of one substation with five feeder lines. This position has key responsibility for the construction, maintenance and repair of the electrical transmission and overhead and underground distribution systems. The City of Fort Meade is a member of the Florida Municipal Power Agency (FMPA) All Requirements Project (ARP) and receives transmission power through Duke Energy.
Essential Functions:
Directs electric utility operations.
Coordinates professional engineering tasks to plan, design, estimate, and prepare specifications for construction of various electrical overhead and underground distribution systems.
Oversees all professional service and maintenance contracts.
Supervises and motivates Electric Superintendent; Linemen; Apprentice; and Line Helper positions; sets goals for organization advancement.
Recommends training and safety programs for all personnel; determines appropriate curriculum.
Develops a Technical Standards Manual to guide service requests; sets standards for new development.
Establishes Electric Utility Master Plan.
Maintains accurate transmission and distribution system maps; engages GIS professionals.
Prepares specifications to procure materials and supplies necessary to maintain adequate system inventory; solicits vendor lists.
Performs calculations for load and coordination studies; obtains outside expertise as necessary to ensure that the system load is balanced at all times.
Attends Florida Municipal Power Agency (FMPA) meetings; prepares report summarizing Board actions.
Coordinates Tri-Party Net Metering Agreement Program with FMPA.
Interfaces with Federal Energy Regulatory Commission (FERC), North American Electric Reliability Corporation (NERC), and Florida Reliability Coordinating Council (FRCC).
Cultivates membership with Florida Municipal Electric Association (FMEA).
Prepares agenda items for City Commission consideration; Attends bi-monthly Commission meetings.
Assures that citizen inquiries are handled in a professional manner.
Ensures that street lighting is maintained in a safe and efficient manner.
Prepares annual operating and capital budget request.
Plans long-range capital improvement programs.
Assimilates outage reports; sets System Average Interruption Duration Index (SAIDI) goal; determines cause for service interruption.
(These essential job functions are not to be construed as a complete statement of all duties. Employees will be required to perform other job-related duties, as required.)
Minimum Qualifications:
Knowledge, Skills and Abilities:
Knowledge and experience in the operations of an electric utility.
Knowledge of substation maintenance.
Knowledge of techniques and methods of supervision and personnel
Ability to exercise sound judgment and decision-making.
Knowledge of computer and other office equipment to prepare necessary
Ability to develop safety programs.
Ability to plan capital projects and prepare cost estimates.
Knowledge of policies, procedures, practices, rules, regulations, and laws necessary to perform the essential functions.
Ability to obtain instruction and training in various safety methods characterized as best practices in the electric industry.
Ability to operate a
Knowledge of various GIS applications.
Ability to maintain rapport with workforce.
Ability to read blueprints, specifications, and maps.
Ability to develop educational programs for continued training of all personnel.
Ability to exercise sound, expert independent judgment within general policy
Ability to communicate effectively, both orally and in writing.
Ability to direct and supervise the work of others effectively.
Ability to read, interpret, and analyze instructions and/or data effectively.
Ability to resolve problems effectively.
Ability to maintain records, files, and reports in accordance with established methods and procedures.
Ability to establish and maintain effective working relationships with all levels of City management, staff, and public.
Training and Experience:
Bachelor's degree in Electrical Engineering. At least eight years' of progressively responsible experience within electric utility industry, of which five years shall be in a supervisory capacity.
Any equivalent combination of training and experience may be substituted for education.

Licenses, Certificates, Special Requirements:
A valid Florida Driver's License.
Familiarity with Florida municipal electric utility operations a plus.
Individual must be able to work during a declared emergency disaster, since electricity is an essential service.
Physical and Mental Demands:
The physical demands described are representative of those that must be met by an employee to successfully perform the essential functions. Reasonable accommodations may be made to enable individuals with disabilities to perform the essential functions.
Essential Physical Skills:
While performing the duties of this job, the employee is regularly required to use hands to touch and grasp, reach with hands and arms, stand; have good vision (with or without correction), talk and hear (with or without correction); walk, sit; with occasional handling, feeling or operating objects, tools or controls; climb or balance; stoop, kneel, crouch or crawl; and lift or move up to 50 pounds.
Specific vision abilities required by this job include close vision, distance vision, color vision, peripheral vision, depth perception and the ability to adjust focus.
Mental Demands:
While performing the duties of this job, employees are regularly required to use written and oral communication skills; read and interpret data, information and documents; analyze and solve problems; use math and mathematical reasoning; observe and interpret situations; learn and apply new information or new skills; work under deadlines with constant interruptions; interact with City staff and other organizations; and frequently deal with dissatisfied or quarrelsome individuals.
Work Environment:
The work environment characteristics described here are representative of those one would encounter while performing the essential functions of this job.
Reasonable accommodations may be made to enable individuals with disabilities to perform the essential functions.
The employee works outside in various weather conditions.
Salary:
$69, 281 to $110, 849 DOQ
To apply:
Please visit the City of Fort Meade's website.