Electric Transmission & Distribution Manager – Gainesville Regioinal Utilities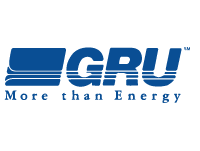 Job Summary
Gainesville Regional Utilities, the 5th largest municipal electric utility in Florida, seeks an Energy Delivery Electric Transmission & Distribution Manager who will be responsible for directing the operation, construction, maintenance, repair, planning, and performance of the electric utility transmission and distribution. You will provide oversight to a diverse staff of 75, planning, directing, coordinating, and administering activities and personnel of the Electric Transmission and Distribution Division in accordance with all applicable laws, rules, regulations, and policies. For additional responsibilities, see the complete job description listed below.
EDUCATION AND EXPERIENCE
Bachelor's degree in electrical engineering or related field; and eight (8) years of progressively responsible experience in electric utility transmission and distribution systems, including three (3) years of supervisory experience; or an equivalent combination of education, training and experience which provide the required knowledge, skills and abilities.
http://www.cityofgainesville.jobs/