Electric Line Worker - City of Fort Meade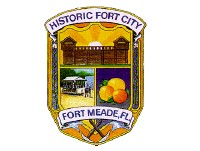 General Purpose:
Under the direction of the Senior Electric Line Worker, Electric Line Supervisor, or the Electric Utility Director, this position is responsible for performing various skilled and semiskilled manual tasks at the journeyman level, such as installing, maintaining, and repairing electrical equipment, mechanical instrumentation, and control equipment. Work is performed under general direction. Duties involve using tools and the operation of light construction equipment for work in the construction, maintenance, repair, and troubleshooting of overhead and underground electrical distribution lines per the standards of the trade. This position also performs other duties as assigned.
To view complete description and to apply visit here.