Director of Financial Services – Fort Pierce Utilities Authority (FPUA)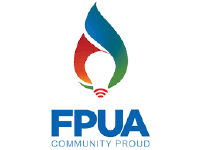 GENERAL DESCRIPTION: We are seeking a dynamic, highly experienced Finance professional to assume a vital leadership role in our local municipal utility as our Director of Financial Services. This position oversees all financial aspects of our business and drives the company's financial strategy and planning. The Director of Financial Services manages all financial operations of FPUA to include overall financial management and planning to ensure efficient and profitable operations. Reporting to the Director of Utilities, will lead and develop ten Finance team members in budgeting, statistical reporting, financial accounting and rate making, as well as cash and debt management. Holds significant responsibility for safeguarding FPUA assets. FPUA provides services to Fort Pierce and is one of more than 2,000 communities in the United States served by a community-owned electric utility and one of a very few also providing water, wastewater, natural gas, and internet services. The successful candidate will have advanced communication, critical thinking and leadership skills, as well as an in-depth knowledge of financial and tax laws and regulations. FPUA offers exceptional benefits and the opportunity to join a dynamic team focused on the provision of services to a diverse population on the beautiful scenic Treasure Coast.
ESSENTIAL MINIMUM EDUCATION AND EXPERIENCE: Graduation from an accredited college or university with a Bachelor's Degree in Accounting, Finance, Business Administration, or related field. Master's Degree preferred. Ten (10) years of progressively responsible experience in accounting and financial management, preferably in government or utility industry. Strong leadership skills and professional certification (CPA or CMA) is required. Proficiency at the expert level in the use of Excel and Word is essential, as well as ability to create PowerPoint presentations. Experience in Dynamics GP and Cogsdale CSM software desired. A comparable amount of applicable training and experience may be considered in lieu of some minimum stated qualifications.
ESSENTIAL PHYSICAL SKILLS: Sedentary work that involves sitting most of the time with some walking and standing. Occasional moderate lifting and carrying (15 to 44 pounds); reaching above shoulder; use of fingers, both hands required; good near vision and hearing (with or without aid); frequent use of personal computer and performance of routine keyboard operations; use of other office equipment. Must be able to clearly communicate orally on telephone and in person. Reasonable accommodations will be made for otherwise qualified individuals with a disability. Temporary modifications to provide reasonable accommodations do not waive any essential functions of the job requirements.
ENVIRONMENTAL CONDITIONS: Works primarily indoors in air-conditioned environment. However, visits to various job sites in the
To view the entire job description and to apply for this position
please go to www.FPUA.com > Careers