Director of Electric Utility – City of Green Cove Springs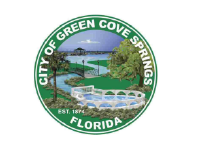 Job Description
Highly responsible administrative, professional and technical position involved in planning, organizing, directing, coordinating, leading and managing all functions of the Electric Utility and other duties as assigned. The person in this position has major responsibility for planning, directing, and coordinating the construction, maintenance and repair of the electrical transmission and distribution system. Knowledge and experience in the operations of an electrical utility is mandatory. Responsibility includes coordination of complex professional engineering work in planning, designing, estimating and preparing specifications for building electrical distribution systems. Assures that citizen complaints and inquiries within areas of responsibility are resolved with professional tact and courtesy. Required to be available on a 24-hour emergency call out basis. Work requires the use of wide latitude for independent judgment and initiative within established technical standards and practices and established City policies and procedures. The person in this position is solely accountable for the fulfillment of all duties and authority commensurate with assigned responsibilities.
Thank you for your interest in employment with the City of Green Cove Springs. A full job description and an online application can be found at www.greencovesprings.com, click Career Opportunities, and then click the blue icon that says "JOBS". Please complete the application and attach a copy of your resume and other required documents. An online application must be completed on our website in order for you to be considered for a position with the City of Green Cove Springs.
The City of Green Cove Springs is committed to providing equal opportunity in all employment practices, including without limitation, to selection, hiring, promotion, transfer, and compensation to all qualified applicants and employees without regard to race, religion, color, sex, age, national origin, disability, veteran status, marital status, or any other category protected by federal, state, or local law.
City of Green Cove Springs is a Drug-Free Workplace. Applicants who receive a conditional offer of employment will be required to submit to drug screening. Relevant criminal and driving history background checks are conducted on all new hires.
Veterans preference is given according to Florida Law. Please note that Florida Veterans Preference Law changed. Submit your DD214 form and service-connected disability documentation (if applicable) for each position prior to the job closing date for preference consideration.
Job Type: Full-time
Salary: $77,500.00 to $116,001.00 /year