Director, Electric Operations - Utilities Commission City of New Smyrna Beach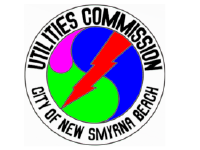 The Director of Electric Operations is responsible for establishing the strategic direction of the Electric Operations Department, including leadership, budget strategies and operational policies, identifying opportunities for improvement, and resolving any discrepancies to maximize the strategic use of such operations. The Director is responsible for the planning, directing, and coordinating of all transmission and distribution, construction, maintenance, and operations activities through designated staff, consultants, contractors, other U.C. departments, governmental agencies, and the general public.
The Department employees consist of transmission and distribution line construction and maintenance crews, substation and relay personnel, field supervisory, and office support staff.
This position requires the following education and experience:
Bachelor of Science in Electrical Engineering or related field preferred. A minimum of ten years of experience in electric operations with progressively advanced supervisory experience required, preferably in the utility industry or public/non-profit sector.
Additionally, must possess excellent writing, analytical, presentation, and public speaking skills. Experience in budget and workload planning, negotiating complex contracts, working on federal and state grants, and working with city, state and local governmental officials. Demonstrated working knowledge of operating principles and practices, for the construction, engineering, maintenance, and operation of municipal electric facilities. Experience in managing safety and hazards associated with the electric industry.

Salary range: $106,545 - $166,210. Starting salary is dependent upon qualifications. Compensation package includes benefits, such as health insurance, vacation time, retirement, and more.
Send resume to jobs@ucnsb.org. Mail resumes to Human Resources, PO Box 100 New Smyrna Beach, FL. 32170, or submit online at www.ucnsb.org/careers.
EOE/DFWP